Qatar World Cup Migrant Controversies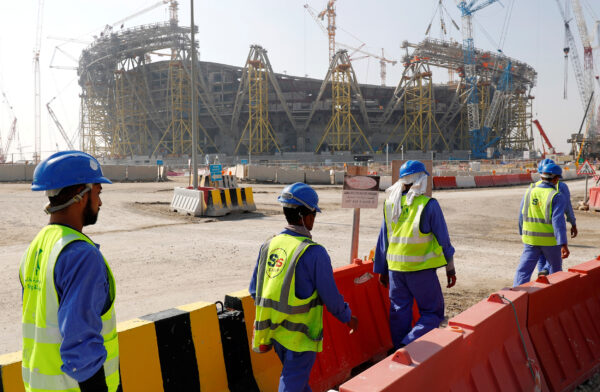 The latest FIFA tournament located in Qatar has gotten met with some controversy. Qatar is a small country approximately the size of Connecticut; due to its large natural gas and oil reserves, it is one of the leading exporters of liquid natural gas. It is a highly wealthy country; despite its great economic status, its human rights record has been less than acceptable.
To start, Qatar is not an ideal place to host the World Cup because of the climate. According to mainstream scientists, Qatar's summer temperatures would rise to about 50 °C (122 °F), affecting athletes' and fans' health, not to mention workers building the stadiums.
There are allegations that FIFA's executive committee members got paid a sum of up to 1.5 million dollars to let Qatar host the 2022 World Cup. They beat out contenders such as Japan, Australia, and South Korea. A 2014 FIFA inquiry cleared the Qatari officials, and the tournament was allowed to go ahead.
One of the multiple allegations is the labor rights violations against migrants, such as withholding payment, witholding passports, and, in some cases, beatings. These treatments have been implemented in the building of the six stadiums, and the labor camps workers are forced to live in. The terrible living conditions of migrant workers in what can be called shipping crates, not houses where people are packed together 8 to a room or even more. Inside they deal with beds laced with bed bugs, bathrooms with two toilets, no showers, and little to no ventilation. It is a breeding ground for disease because the laws allow their employers to seize their travel permits. The workers have no choice but to ask their employers, the same ones who put them in this squalor, to leave the country or even change jobs.
FIFA and Qatar have denied human rights violations, and the government hopes that the human rights allegations voiced at the last World Cup hosted by Russia get quickly forgotten. When the first whistle blew, everyone became captivated by the game and forgot any controversies surrounding it. Qatar is hoping that the same will happen here as well.