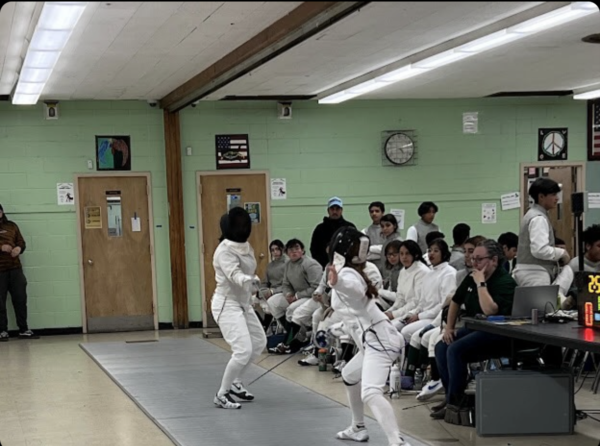 With the ending of the fall season, brings the start of the winter sports season. As the new sports and their tryouts take place, we get to see the trends in popularity of that sport. This year, an obvious increase in interest in girls fencing was present.
Last year, minimal girls tried out for the fencing team. With a roster consisting of 9-12 players, all the girls were taken on the team as only 8 girls tried out. This year, 20 girls tried out for the team.
Senior Olivia Hamilton has been on the team for 2 years and this increase in participants of fencing makes her feel ecstatic for what the future can hold. "I am excited about all the newfound potential the team has with these new members", said Hamilton. Fencing is not a popular sport, especially for girls, and this rise in participants shows that there are girls that do not care about the stigma surrounding fencing. "I feel that girls are caring less about how fencing is uncommon and perceived as strange and more about the excitement of trying something new", said Hamilton.
The girls start their season with a match against Brentwood/Bay Shore today, 11/29, as they look to start the season on a high note.