Black Friday Vs. Cyber Monday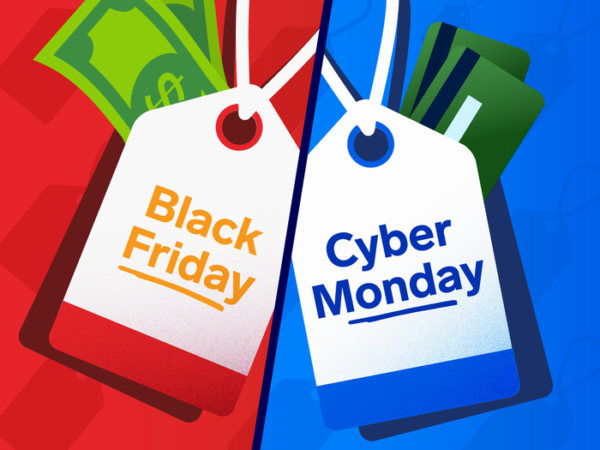 Is Black Friday all that? Does Black Friday make you want to shop till you drop? For most Americans, it does; according to a survey conducted by Slickdeals that had 2,000 Americans interviewed, over half of Americans will be hitting stores on Black Friday (New York Post). The Black Friday season can make Americans want to shop to such a great extent that they may be forced to choose between getting a good deal or spending time with their families. According to the New York Post, approximately forty-four percent of Americans will leave their Thanksgiving dinners early to buy that perfect item. Now prioritizing item prices over spending time with your family may not necessarily be evil; it is a thing that could avoid if people shop on Cyber Monday instead of Black Friday.
Cyber Monday is not only beneficial for allowing you to have more time with your family, but it is beneficial in saving you money. Some products Cyber Monday is especially beneficial for saving money on Christmas gifts, such as smaller electronics, appliances, and clothes. Meanwhile, Black Friday is better when purchasing items that cause you to splurge, such as televisions and Apple products. Since you tend to buy more products on sale that are everyday items, Cyber Monday is the day when you should shop till you drop, not Black Friday.
Cyber Monday is a much better day to shop than Black Friday because, on Cyber Monday, you can go through your cart and think about if you need an item as you add your credit card digits to your digital device. Meanwhile, when shopping in person, you tend to have a lower comprehension of what is necessary and want, as you can spend as much money as you want on your card without considering the prices.
Since Cyber Monday is a much better day to shop than Black Friday, sales are through the roof on Cyber Monday. Approximately two years ago, retail sales on Cyber Monday reached 10.8 billion dollars online. As one can conclude, Cyber Monday is a much better day to shop than Black Friday.