Technologies utilization in classrooms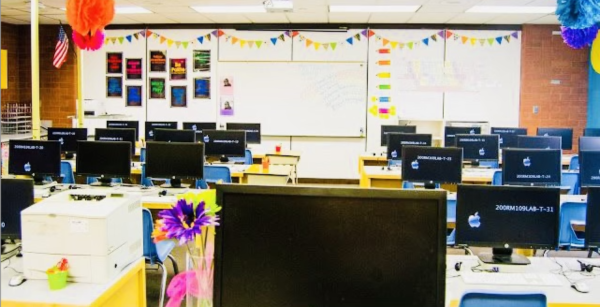 In the 21st century, computers, phones, and smart devices are standard in classrooms. Notes can be taken on paper or a device. Tests can also be taken online. Specifically during the pandemic when remote learning was immense, our reliance on technology in schools and education has increased. Currently the PSATS are taken online. Starting next year, our SATs will also be online.

Taking exams and handing in assignments online make grading more accessible and more organized for teachers, allowing us to get our grades back faster. It also helps us complete out assignment's faster. Additionally, technology is eco-friendly as it reduces the waste produced from printed-out packets.
Despite the numerous positive effects technology has, technology comes with distinct disadvantages. Technology does not help us remember content when typed, it disconnects people from their environment, and it has a correlation with negative mental health.
As one can conclude despite the numerous positive affects technology has on indiviuals, it also has negative affects on indiviuals.