High School West Takes On NYSCAME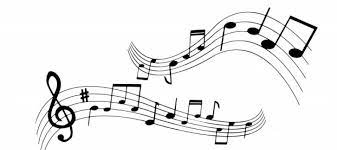 Every year the music community of Long Island brings together the top musicians from each county and puts on a performance. NYSCAME, a program for 11th and 12th-grader musicians, chooses their ensembles based on the NYSSMA scores from the year before. Band, orchestra, and chorus students work very hard and as a result, have the opportunity to work with the top musicians of their county. This year the representatives at NYSCAME from High School West include Luca Baggot (band), Jacob Park (orchestra), Isaac Kim, Maya Drame, Alexandria Silverman, Keyah Raje, Peter Stallone, Riddhi Das, Oliver Mauer, Devan McCarthy, and Ciara Brown (all for chorus).

Being a part of this festival is both an honor and a commitment. Each of the 3 rehearsals is usually 3-4 hours plus a concert. Many students feel very excited to put on a performance with their peers and other talented musicians. Peter Stallone, an 11th grader states, "My favorite part about this program is that it allows me to perform with other very talented musicians. It is an incredible opportunity that I am extremely grateful for." This feeling is felt by many other of the participants.

We are extremely proud of each of the High School West representatives participating in this event. The NYSCAME concert is on Friday the 17th at Northport High School. Good luck to all who are participating!