MCU's Newest Addition, 'The Marvels'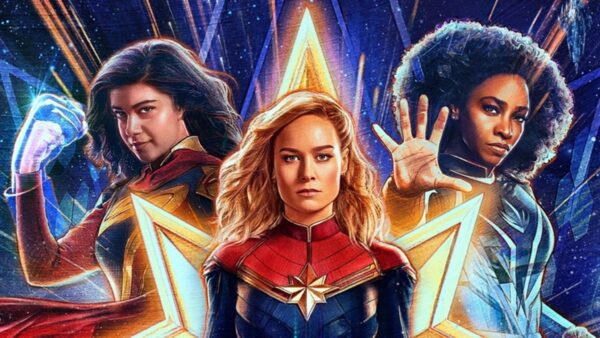 Marvel's latest film addition to their franchise, The Marvels, is coming to theaters on November 10th, 2023 starring Brie Larson, Teyonah Parris, and Iman Vellani. The film will follow Carol Danvers, also known as Captain Marvel through a destabilized universe battling Dar-Benn, a Kree revolutionary. This will be the first time viewers see Carol Danvers, Kamala Khan, and Monica Rambeau together on screen. Fans first saw Kamala Khan in Ms. Marvel which was released two years prior, and Monica Rambeau was introduced in Captain Marvel as a child. Viewers will also get to see iconic characters of the MCU once again, such as Nick Fury played by Samuel L. Jackson and Maria Hill played by Cobie Smulders.
Similar to many of the recent Marvel movies that have been released, when the teaser trailer was released three months ago the overall quality and content within the film is being questioned and has caused discourse through fans. The teaser trailer has become the most disliked Marvel trailer on Youtube, with almost 300,000 dislikes. Unfortunately, many of these fans have been complaining about the film for misogynistic reasons, which was also something that happened when Captain Marvel was released in 2019. However, despite all these comments, Captain Marvel still grossed over $1.1 billion dollars worldwide in the box office. It is accurate to assume that this is the same amount of money The Marvels will receive, or possibly even higher.
Although The Marvels received a wave of negative feedback once the trailer was released, it is also important to acknowledge the positive aspects of the film and what viewers can be excited for. MCU fans will be able to see the return of recognizable characters and their development, engaging visuals, and more. The Marvels will be released in exactly two weeks, and hopefully this film will continue the MCU's acclaimed legacy.