Donald Trump's Ongoing Criminal Cases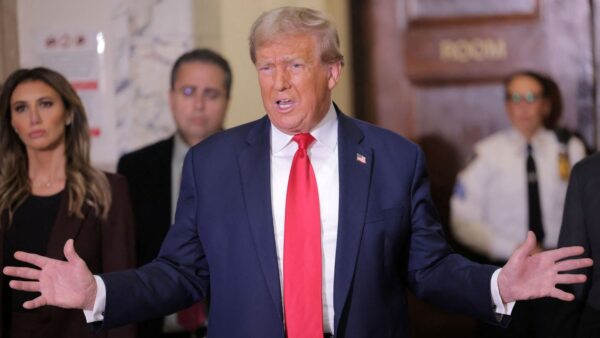 Former President Donald Trump has secured headlines all over the media, but not for his candidacy for the 2024 election. The publicity he's gaining is from the fact that he has made history as one of the first presidents to face criminal indictments and charges in the United States. Shocking evidence and revelations have been revealed recently incriminating Republican Donald Trump in nearly 90 felony counts.
After leaving the White House in 2020, Trump took hundreds of classified documents and shipped them to his resort in Florida. He intentionally withheld these files from law enforcement and the National Archives were missing boxes upon boxes of records. Trump was eventually subpoenaed by the Department of Justice to return the stolen files. The whole reason for this theft in the first place was Trump wished to overturn the 2020 election results in his favor. Attorney General, Merrick Garland and Jack Smith accuse Trump of violations of the Espionage Act, a law that made false statements meant to interfere with military operations illegal. This was further evidenced by January 6, 2020, the day the Capitol was stormed by crowds angered by Trump's loss in the 2020 election. Investigators believe Donald Trump colluded with these citizens to create this widescale protest in front of the Capitol. Jack Smith charges Trump with accounts of conspiracy to civil rights violations and obstruction of an official event. However, this is just the first of his known felonies and does not even begin to scratch the surface of the whole issue.
The next prominent case is involved with a New York scandal and some hush money. Donald Trump and his former lawyer, Michael Cohen illegally bribed Stormy Daniels, an adult film star, with $130,000 to deny allegations of an affair with Trump. This just leads to the Manhattan district attorney, Alvin Bragg to dive into the Trump Organization's happenings and discover tax fraud.
Trump begins to meddle in Georgia, and the outcomes are not too favorable for this former president. 13 felony counts are filed against him in this case including: forgery and perjury. If trying to overturn the 2020 election results wasn't bad enough, Trump attempted to rig Georgia's voting in order to do so. He conspired with Georgia Secretary of State, Brad Raffensperger to get enough votes so Joe Biden wouldn't get Georgia's votes.. The whole collusion was not legal in the slightest and Fani Willis led the charge to find Trump guilty. On August 24, 2023, Donald Trump made history books once again by becoming the first-ever president to get his mugshot taken. 
These are but just a few of the current cases against Donald Trump. The threat of prison time looms over this former president as his trials continue to be battled out in court. Only time will tell the full impact these criminal charges have on Trump's future.