Regular Season Finale Thriller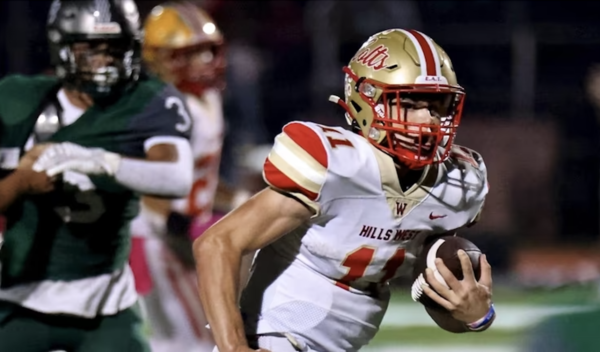 On Friday, October 27, the Colts headed to play against the Westhampton Beach Hurricanes. The previous week, the Colts lost in the last-minute heartbreaker to Smithtown West. However, the sides were switched this week.
On the final play, quarterback Joe Filardi hit Anthony Raio on an out route for a touchdown.  This TD, and the following 2-point conversion, gave the Colts a 48-42 lead and victory. This was a great team win headlined by the brilliance of quarterback, Joe Filardi. Not only was Filardi effective with his arm as he threw for 356 yards and five touchdowns, but Joe ran for 245 yards and two more touchdowns. The game consisted of Filardi making plays with his arm and legs all game long. 
Along with Filardi, Senior WR Mikey Redd had a great day as he got two touchdowns, while juniors Anthony Raio, Mason Reisch, and Jesse Brooks each received one touchdown.  
Although giving up 42 points, the defense played much better than the score showed, as they got massive stops when it mattered most toward the end of the game. Catching the eye of many were senior Elijah Kongolo and junior Nolan Doerrie. 
Post-game, Raio stated, "[Joe] was unstoppable. We are never out of a game with [Filardi] as our leader." With this win, the Colts obtained the fourth seed in the Section XI Division 3 playoffs. They will be hosting the five-seed Smithtown West, smelling redemption. This game will be on Saturday, November 4, at 2 pm. 
BE THERE!!