An Earthquake Devastates Turkey and Syria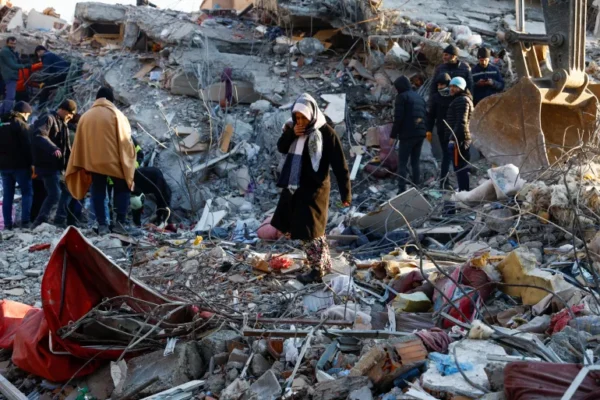 A catastrophe has struck Turkey and Syria. One of the deadliest earthquakes seen in over a century devastates them. Over 36,000 people have passed away, tens of thousands have been injured, and the death toll continues to rise as the days go on. The scale of the damage and havoc is extensive, while support is scant compared.
This is not the first earthquake that has unfolded in Turkey, yet little to no prevention measures have been taken despite this. Could this wide-scale destruction have been avoided, at least to some extent? Turkey's citizens are resentful and angry towards the government as the lives of their loved ones are lost, and their homes have been uprooted. National elections were scheduled to occur this coming May, and this earthquake has, without a doubt, reshaped political opinions. Criticism of Turkish President Recep Tayyip Erdogan and the government soars due to their slow response.
Turkey, compared to Syria, is immensely more stable and yet struggles significantly due to the quake, so what hope does war-torn Syria have against this disaster? Syria is currently dealing with its civil war. It must overcome this tragedy as well. 4 million of its inhabitants were already reliant on humanitarian aid, and the earthquake did nothing but increases the number. It took the United Nations and its help three days after the earthquake to reach Syria as the only relief corridor was blocked in the rubble. Rebel-held areas receive almost no aid with politics creating an internal crisis and barrier.
After more than 100 hours of searching for survivors, numerous rescue operations have ceased. The likelihood of survivors dwindles. Those who made it out alive live in tents in the freezing, bitter cold. Resources are stretched thin, and morale diminishes in sub-zero temperatures. There needs to be more equipment and aid. What can you do to help? Various organizations accept donations, including the UN Refugee Agency, UNICEF, and the Syrian American Medical Society. The High School West Muslim Student Association is hosting a supply drive until February 17, accepting blankets, winter clothing, sleeping bags, etc.