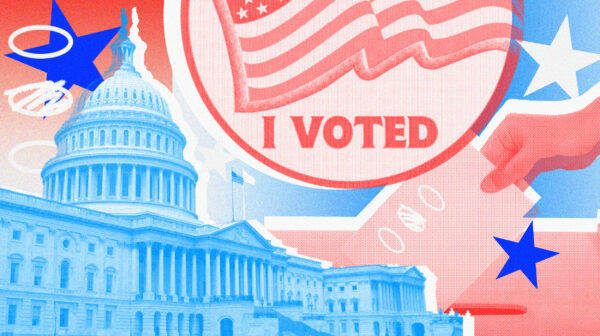 The recent midterm elections proved to be an event for the history books, with many unexpected wins and losses. This year thirty-five out of one hundred Senate seats are on the ballot. All 435 House seats are on the ballot, and 36 out of 50 states are electing governors. The two primary candidates for Governor of New York this year were:
The incumbent, Gov. Kathy Hochul.
Representing the Democratic Party and the Republican candidate.
Lee Zeldin.
Governor Kathy Hochul has won the race, making history by being the first woman governor elected in New York. Hochul led Zeldin with a difference of 5.6%, a surprisingly small difference for a known blue state. Chuck Schumer representing the Democratic Party, won the position of senator, defeating Joe Pinion, the Republican candidate, by a margin of 13.1 %. The House and the Senate are currently controlled by the GOP, with three states left to decide who controls the Senate. As of now, the house is predicted to be governed by the Republican Party. Although many expected a "Red Wave," the number of Republican candidates elected has not been a far majority to the number of Democratic candidates. Many states have had surprising results throughout the country, such as Pennsylvania, a central swing state, which John Fetterman of the Democratic Party won in a tight race. Fetterman won against Mehmet Oz, the Republican candidate, with Fetterman at 50.5% and Oz at 47.1%. This provides the stage for Democrats to rule the Senate by gaining a majority. In Florida, Ron DeSantis of the Republican party won the position of governor. DeSantis has expressed that he wants to have a presidential run in 2024. This win might act as a stepping stone for his goals. Another state with one of the closest races this year was Georgia. Raphael Warnock of the Democratic Party had 49.4% of the votes, and Herschel Walker, the Republican candidate, followed closely behind with 48.5% of the votes. The race was so close that Georgia was forced to do a Runoff election. Another major factor in this election is the diversification of people in government roles. The country sees more women running and winning elections, and in many states, becoming the first female governor. This year, at least 403 LGBTQIA+, POC, and women are running for the House of Representatives. No matter the results, the election continues to show democracy and voting processes in the country.