The Astros Are World Series Champions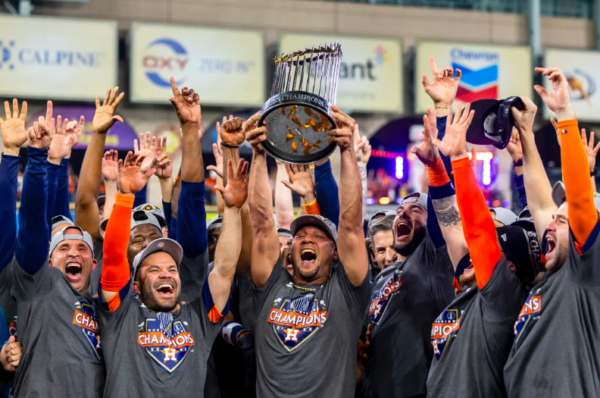 They've done it. The Houston Astros won the World Series after defeating the Philadelphia Phillies 4 games to 2 in this year's Fall Classic.
After losing game 1 in a heartbreaking fashion, the Astros won game 2 thanks to a pitching clinic by Framber Valdez. Following their trip back to Philadelphia, the Phillies used the energy of the crowd to dominate game 3, winning it 7-0. The Astros rebounded from this defeat by winning the next 2 games in Philadelphia, going up in the series 3 games to 2. With the Commissioner's Trophy in the building, the Astros defeated the Phillies 4-1 in game 6, capturing their 2nd World Series Championship in franchise history. 
Headlining this night was the Astros 73 year old manager, Dusty Baker. Baker has been a manager in the MLB since 1992 having immense success immediately. This success has not been capped off by a World Series ring until this year. With this World Series win, Baker became the oldest manager to win the World Series in MLB history. "You keep journeying, you keep hustling, and you keep staying with it", said Baker.
This Astro roster was made of stars all over the field. With veterans such as Jose Altuve and Alex Bregman, the Astros were also fortunate enough to have young stars like rookie Jeremy Peña. Peña performed so well throughout the postseason that he was awarded with the World Series MVP trophy. Peña became the first rookie position player to win this award, showing his level of success and talent in just his first season as a professional. "This is special", said Peña.
Despite having multiple free agents and not having manager Dusty Baker under contract, the Astros are not going anywhere as they are set to be contenders for the years to come.