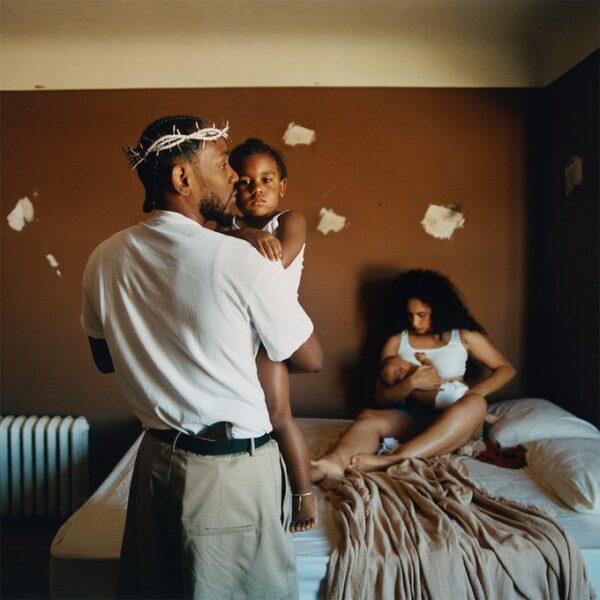 Kendrick Lamar Duckworth has returned from his five-year album hiatus following his 2017 critically acclaimed studio double LP, DAMN. On May 13, 2022, the king released the highly anticipated Mr. Morale & the Big Steppers, a double album clocking in at 73 minutes and 5 seconds. In typical Kendrick fashion, this album discusses varying topics from racism, struggles with mental health such as depression and anxiety, and "cancel culture" while also tackling newer personal subjects such as finding spiritualities and changing for the better of his children. The album also possesses thematic and conceptual questions as to who Mr. Morale is, how they may pertain to the album's story and flow, as well as who and what the Big Steppers are. Upon releasing Mr. Morale & the Big Steppers, Kendrick Lamar lit up the charts, dethroning global sensation Bad Bunny and his new album Un Verano Sin Ti. Notable hits such as "N95", "Die Hard," and "United In Grief" sprinted onto the charts, and for good reason.
Kendrick sticks to his old ways of providing pristine rap deliverance above experimental and psychedelic bliss with this new album while also branching out to a more contemporary, fresher sound. Collages of strings, washes of synths, and hard-hitting break analog drum beats are scattered throughout the album. Perhaps the best examples of this are in the songs "Father Time" and "Purple Hearts," both featuring funkadelic natures layered over groovy beats. Duckworth soars over these tracks with the latter record, "Purple Hearts," embracing many common themes of love.
The most apparent hit is "N95". A catchy set of bars in which Kendrick begins each line with "take off," eventually leading to an '80s synthesizer and a smooth moving gritty bass for the chorus. Duckworth's buttery vocal deliveries perfectly enhance the listening experience.
Another track mentioned before, "Father Time", features singer and songwriter Sampha. Beginning with a grazing short-string stab, this track dives deep into the inner depths of Lamar's mind as he debates the reality of his mental illness. The track's opening is a spoken dialogue of Kendrick discussing therapy with someone else and how he feels ignorant for wanting to discuss his mental health. A laid-back backing track of warbled electric pianos and grainy drums helps push this track ahead of others.
A stellar group of features from renowned artists such as Kodak Black and Kendrick Lamar's rising star cousin Baby Keem provide a fresh set of vocals on an elongated work of art. Kendrick also ventures out to both new and old found territories of massive overdubbed vocals and choir-ish soundscapes sometimes taped to dialogues.
In my final opinion on this album, I think it holds up very nicely a couple of weeks after release. The hits are doing what they should in the charts, and I think the direction Kendrick Lamar's music is heading in with Mr. Morale & the Big Steppers is an ear-capturing and wildly experimental approach. With that being said, I think it's hard to grasp this album when we, as the listener, can easily compare it to the instant classics in Good Kid, M.A.A.D. City, and To Pimp a Butterfly. With Mr. Morale & the Big Steppers, King Kendrick has returned to the throne (sorry, that was cheesy).