'Ms. Marvel' Has Been Released!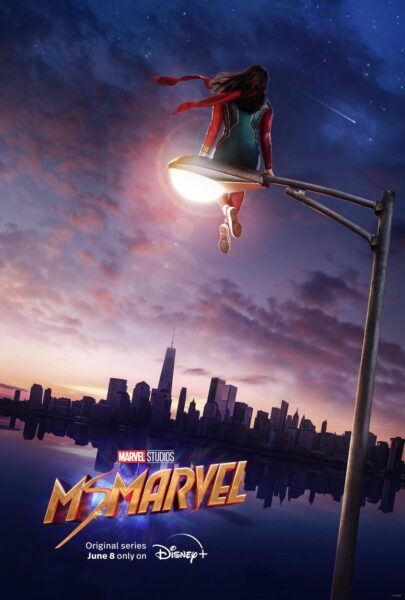 After two years in the making, Marvel's latest show Ms. Marvel has finally been released on DisneyPlus! Starring Iman Vellani as Kamala Khan, Ms. Marvel is the first Pakistani-Muslim superhero to be introduced into the Marvel Cinematic Universe. Ms. Marvel is a coming-of-age series following the life of Kamala Khan, a 16-year-old artist and Marvel fangirl in Jersey City, New Jersey. 
The show is based on the beloved Marvel comic books, with the exception of a few alterations to the storyline. In the recently released series, Kamala Khan's superpowers have been changed. Kevin Feige, a producer of the series stated in an interview with Empire, "Kamala came about in a very specific time within the comic-book continuity. She is now coming into a very specific time within the MCU continuity. And those two things didn't match. What we will learn about where those powers come from, and how they come about, is specific to the MCU." There have been controversial opinions throughout the internet debating whether or not the alteration of her superpowers was a wise idea. Even so, it is up to the directors and producers to decide how the show will play out.
With the first episode released, I believe that the show is off to a great start. The Pakistani and Muslim representation shown in the episode was absolutely amazing. There is not a wide variety of South Asian and Muslim representation within the film industry, which is why it was refreshing to see in the first episode. Representation is so important to show, and after finishing the first episode, I am excited to see what this show will deliver to its viewers.
Ms. Marvel will be streaming on DisneyPlus, releasing new episodes weekly!