The HuntingTony Awards 2022!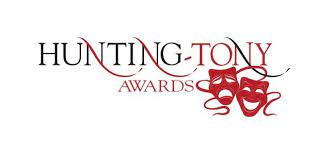 This year, our very own High School West students were nominated for HuntingTony awards based on their phenomenal performances in this school year's productions! HuntingTony is an organization that recognizes students for their performances in a play or musical. We asked our nominees for their feelings on their nominations. 
Gioianna DiGiorgio, a senior here at High School West, was nominated as the 'Best Lead Actress in a Play and Musical'! With her praiseworthy performances this year, these nominations are well-deserved. This is Gioianna's second year being nominated for Best Actress. "Being nominated for these awards makes me feel especially proud of my performance," Gioianna says, "All of the hard work I have done preparing for these productions has been noticed by other people! It makes me proud that people appreciate my work!" 
Another senior here at High School West, Jianna Casazza, has been nominated for Best Supporting Actress in 'It's A Wonderful Life'! This talented actress states, "Our shows here at Theatre West have been nominated for and won HuntingTonys before, but this is my first time being personally nominated for an award. I'm very thankful and proud of all my fellow nominees from Theatre West."  
Lucas Madrid, a junior, has been nominated as the 'Best Supporting Actor in a Play' for his remarkable performance in 'It's A Wonderful Life'. "I do feel honored to be nominated, out of the couple hundred kids across the 9 high schools involved I get to be a part of a group of 5 kids who represent a good part of the plays we were all in." The HuntingTony Awards includes all nine schools in the Huntington district, but only a few selected students are chosen for their hard work and dedication to their art. "It makes me a bit nervous for the award ceremony, but I get ecstatic anytime I think I have a 1/5 chance of winning this award," said Madrid. 
Congratulations to all of our excellent students for their nominations this year! Their perseverance and commitment to their work have been highly recognized and appreciated. The Final Awards will be selected on June 6th, 2022. Good luck to all the nominees!