Hills West Thanksgiving Favorites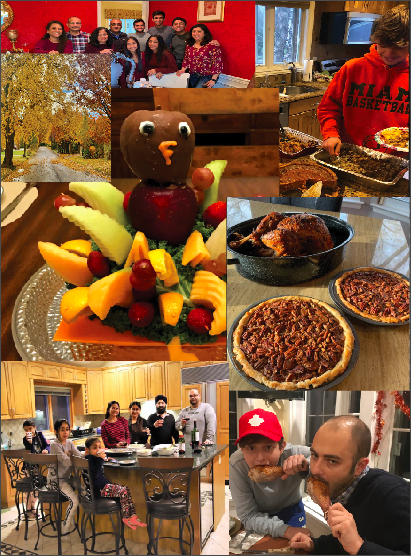 It is officially turkey season, and you know what that means: Thanksgiving–the holiday of food. Yes, we give thanks for everything we have. Yes, we watch the Macy's Thanksgiving Day Parade and the football games. And yes, we spend time with our friends and family. But we all know the real reason people love Thanksgiving so much: the food.
Although many can agree that food is the best part of the holiday, which food is the best is a very controversial topic among the students of High School West. Although an overwhelming majority (34.1% of students) said mashed potatoes were their favorite, there were other popular choices. Turkey finished with 18.3% of the vote and stuffing at 13.5%.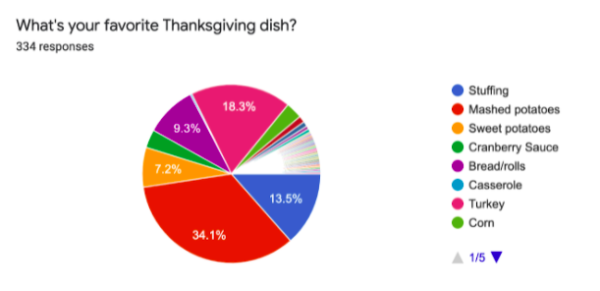 Dessert is an essential part of the Thanksgiving meal. 32.6% of students said pies were their favorite. Still, cookies were a close second, coming in at 2nd Hills West is ready to give thanks, whether thankfully (pun intended), just a tiny fraction of the student population told us they dislike sweets.
The fan-favorite, pies, are a hot topic all on their own. People have been arguing for decades about the best pie. 33.5% of Hills West students selected the traditional apple as their pie of choice, but we would be remiss not to mention the 17.1% that chose pumpkin.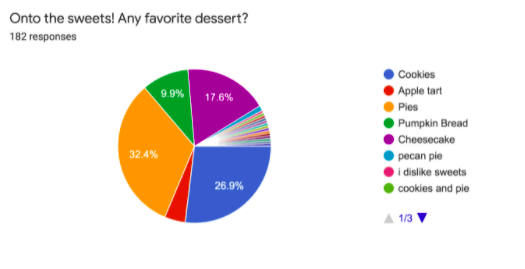 Traditions also play a significant role in how people spend their holidays. When asked if they look for the turkey's wishbone, 46.4% of students said they do not believe in that superstition. 26.6% said they rely on it for luck. 26.9% of respondents said they do not even know what a wishbone is. The superstitious side of the holidays tends to leak into the mindset of many students. Traditions such as the wishbone within the turkey are essential parts of the festivities for some people, but it still does not seem to faze individuals like Sam Mendelsohn (12). He stressed his disbelief at the breaking of the wishbone, stating: "I don't believe in superstition." He added: "I don't personally believe that breaking apart a turkey's wishbone gives you good luck, as the bone is not real and has no spiritual connection to anything."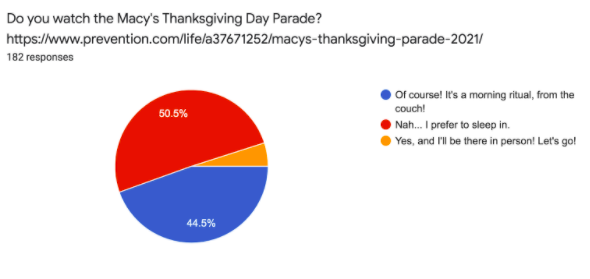 To our dismay, 51.5% of the student population said they sleep in instead of watching the Macy's Thanksgiving Day Parade. 45.8% said it is a ritual to watch it from home, and 2.7% of students will be in the city watching it in person. These are the people that know what they are talking about.
Friendsgiving, in which friends get together to share their Thanksgiving meal, is celebrated by 33.8% of Hills West students. 32.6% just learned about the activity, and 33.5% said they do not celebrate it.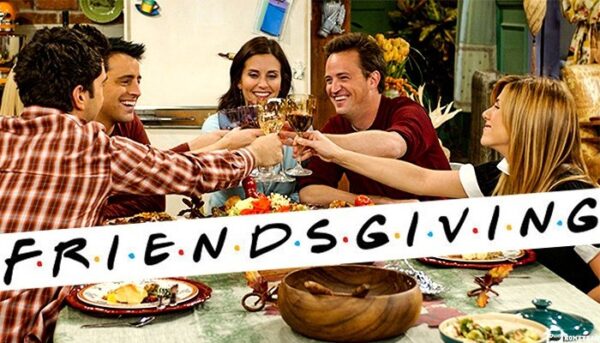 Raya Cohen (11) adds that her favorite food is unquestionably sweet potatoes with marshmallows. "I don't understand how that couldn't be everyone's top choice. I eat it with the main course. I think it allows for a sweet balance among the other more savory options." When asked about any unique Thanksgiving traditions she might have, Cohen shared that she doesn't have any. "We always host Thanksgiving at my house, but we don't do anything out of the ordinary." However, she said that this year she's starting a new tradition with her swim friends: Friendsgiving. "I'm excited to start this because I always see it on social media, but I've never taken part in it." In essence, the concept of Friendsgiving emanates from individuals inviting close friends over to their house to immerse their own family's Thanksgiving culture.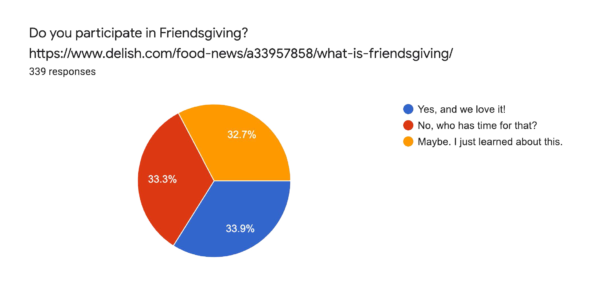 In other food opinions: Alexis McGrory (12) emphasized her love for mashed potatoes considering "they go with anything! And gravy on mashed potatoes- so good!" "Additionally, Matthew Pastier (12) reveals his undying love for pumpkin pie as he explains that "I" it's a seasonal treat, so I can never get sick of it, and nothing is better than pumpkin pie for the holidays." "another heavily sought-after pie is coconut cream. A proponent of the aforementioned delight is Jonathan Appel (12), who favors his grandmother's home cooking adding a little mixture of flavorful affection to the Thanksgiving feast.
Thanksgiving is an exciting time of the year—the unofficial start to the holiday season; people of all ages revel in the notion of coming together as one and celebrating one another. Traditions old and new permeate this food-filled day, whether it's for turkey or stuffing, the Snoopy float, or the Saints game.