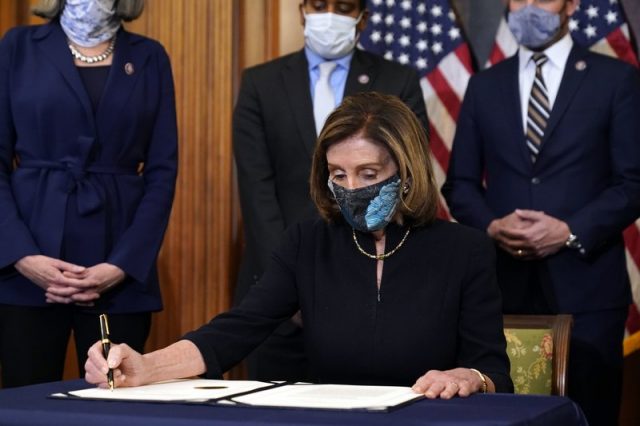 On August 24, 1814, British troops raged into Washington D.C. The U.S. Capitol, President's Mansion, and other landmarks were set ablaze during the war of 1812. Having the nation's capital succumb to the British rocked Americans.
This was over 200 years ago, but this generation has another date for the history books; January 6, 2021. However, this attack was not foreigners on American soil, but fellow Americans.
Nonetheless, this day, where people watched their capital be desecrated on national television, marked the end of another era. The protest turned insurrection at the U.S. capitol building was the period that concluded the Trump administration.
The impeachment process within the House of Representatives was speedy. Conversations of invoking the 25th Amendment (deeming the President unfit to serve and using the line of succession) began quickly as Democrats searched for a way to remove President Trump from office. Vice President Pence rejected the appeal to remove Trump and become president himself. The House of Representatives voted a symbolic rebuke, declaring that false claims of rigged elections made by Trump were too dangerous if left unchecked.
Exactly one week after rioters forced lawmakers to flee, the house voted 232 to 197 to impeach Trump, including 10 Republicans. All Democrats decided to impeach Trump for "incitement of insurrection." They charged Trump for summoning the mob at the capitol steps and giving a platform for violence.
The vote will not remove the president from office, but it does make him the first president in U.S. history to be impeached twice. Trump will likely remain in office and finish his term because a Senate conviction is needed to remove him and the trial will not start until President-elect Joe Biden is sworn in on January 20.