The New House Speaker, Rep. Mike Johnson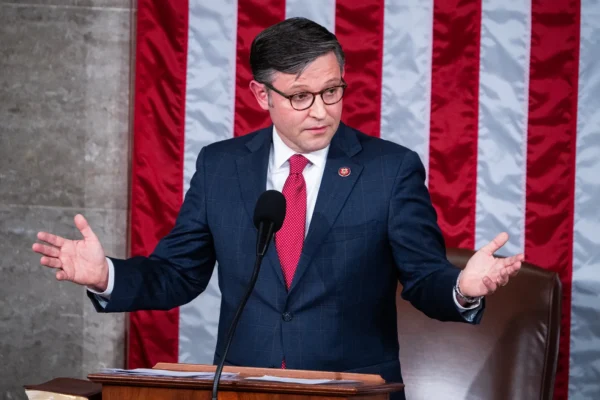 On October 25th, 2023 Representative Mike Johnson of Louisiana took the oath to become the new Speaker of the House. After three weeks with no Speaker, Johnson secured the role. He won with a total of 220 votes over House Minority leader Hakeem Jeffries who had 209 votes. Johnson also managed not to lose a single GOP vote during the process.
Johnson was first voted into the House in 2016. Although no major reputation, Johnson was an avid ally of Trump. He was a key figure in the support to overturn the 2020 election results. Johnson is about to face a plethora of challenges, all amidst a divided House.
Government funding is set to expire on November 17th and the GOP majority house has to work with the Democratic majority to prevent a government shutdown. Johnson has stated that one of his major priorities is to avoid the government shutdown and so far it seems as if he is succeeding, as Golden Sachs has sent out a statement that they don't believe a shutdown before the end of the year is likely, but it is still possible early next year.
Lawmakers now also have to determine if additional aid should be sent to Ukraine, under the leadership of Rep. Johnson. Many House Republicans are very opposed to sending additional aid to Ukraine. Only hours after the Speaker election, the House was set to decide on whether to send aid to Israel in their war against Hamas. The House overwhelmingly passed a resolution in support of Israel in a vote of 412 to 10.