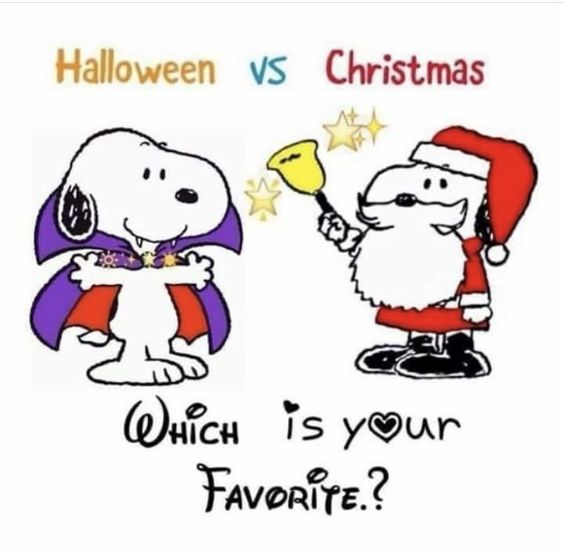 It's that time of year again when Halloween and Christmas decorations start coming up, and while both Holidays are adored by many people, which is your favorite? Do you like dressing up and going out for scary times or staying in and celebrating with good food family on the last week of the year?
You can see all the fantastic decorations during Halloween and get scared throughout the night. Since Halloween can be celebrated inside or outside with friends, it is a well-loved holiday by watching a movie with candy or going out with friends to events. On the other hand, Christmas is celebrated at home with your loved ones on a hopefully snowy day. You receive and give gifts to friends and family before going on a week-long break – relaxing with hot cocoa or eggnog. The decorations for Christmas don't fall behind either: reindeer and inflatable snowmen outdoors, lights on the Christmas tree are lit up, and decorations are hung up.
After comparing the two fantastic holidays, the choice depends on which activities you'd prefer, but it'll always be Christmas if you're like me and like breaks. Halloween is fun and games, but not going to school sounds much more appealing.