Hills West Girls Volleyball Team Catching Fire at the Right Time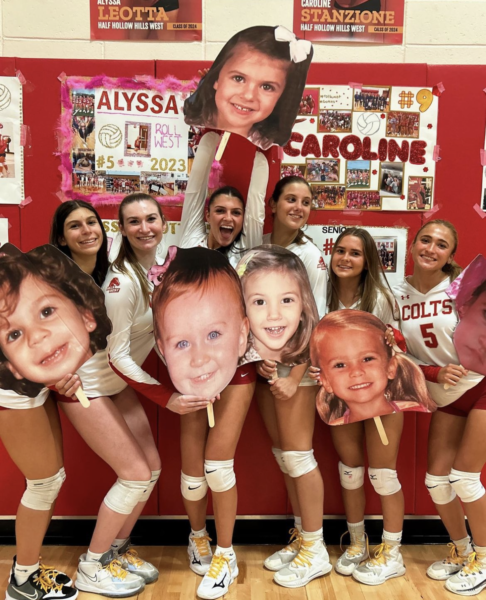 The Hills West Girls Varsity Volleyball team has been on a roll as of late. In their last 8 games, they have gone undefeated while only dropping 2 sets in the process! While the court is filled with talented girls, the Wolcott sisters have caught the eyes of many.
Recently, I was lucky enough to interview one of them; current Junior and Captain Mary Wolcott. When asked how she believes the team has performed this season she responded, "This year we have a special group of young women who have been committed to growing their game every day […] we all challenge each other to get better and push each other past our limits."
Following up on this question I asked "is it finally the year the Colts win it all?" Mary responded by saying, "One of our goals this year is to take home a state championship. The way we get there and accomplish that goal is to keep grinding in and out of practice, and continue to play as a team." Mary is very excited to see how much they accomplish this year and continues to play with her best friends.
On October 10th, the girls Volleyball team celebrated their senior's with their annual "Senior Day." Like usual, it was a dominant night for the Colts as they swept Westhampton in front of a packed crowd. The program honored their six seniors: Olivia Sperr, Ava Blasi, Alyssa Leotta, Caroline Stanzione, Lauren Szypula, and Grace Sullivan. Congratulations to these young women and best of luck in college, or wherever the world may guide you.
With the playoffs in pursuit, the Colts will obviously look to do some damage, and it should be fun to watch them do so. Good luck to the girls, and take home the crown!