Varsity Boys Soccer Playoffs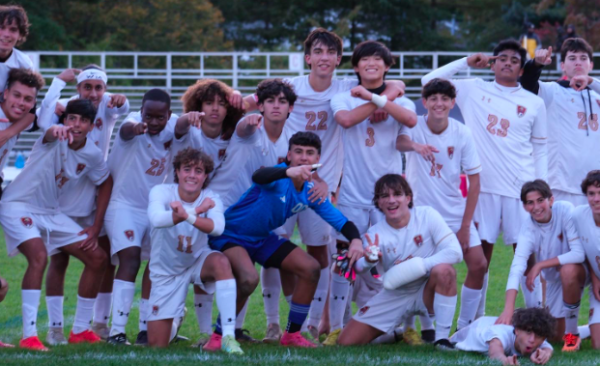 The high school west colts boy's varsity soccer team is going blonde as they have made the playoffs. This tradition symbolizes unity among the players and their journey through the season. Despite starting the season with a challenging 1-5-1 record, the Colts defied the odds and secured a playoff spot, embodying the "WIN." mantra that defines their spirit.
Their remarkable turnaround was highlighted by an upset victory at Amityville on senior day, which not only secured their playoff berth but also reignited their hopes. This pivotal win served as a morale booster for the entire team, propelling them to the playoffs with a sense of purpose.
Captain and likely league MVP, Ryan Levy, who scored the game winning goal at Amityville along with a dozen others, reflected on the regular season, acknowledging their rocky start with, "We began on a rough note, but we always believed in our abilities, and we managed to win games in the second half." This resilience is a testament to their determination and never-give-up attitude.
As the Colts prepare for their first playoff game on Monday, their eyes are set on reaching new heights and bulldozing through the competition, much like their remarkable victory against Amityville. It's an inspiring sight to witness this team gearing up to continue their winning streak and strive to stay alive in the playoffs.