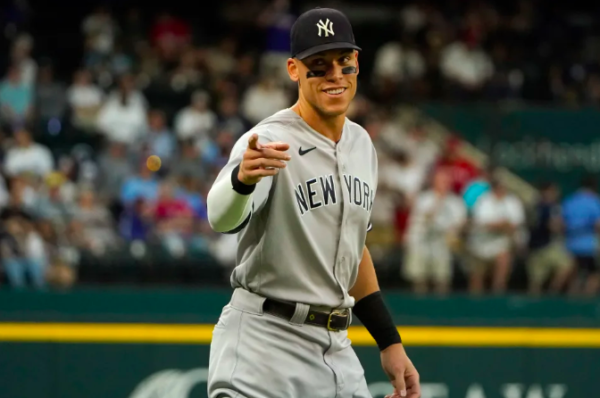 The MLB's offseason is upon us and it is quite busy. The best time of the year for some baseball fans is this time, free agents signing everyday.
The biggest free agent in recent years is off the board. The New York Yankees signed reigning AL MVP Aaron Judge to a 9 year, $360 million dollar contract. The Yankees got the man they wanted, but it was at a high price. After Judge declined a contract worth $213M before this previous season, from the Yankees, Judge's bet on himself proved to pay dividends for the superstar.
This was no easy journey for the Yankees and their fans. Judge's hometown team, the San Francisco Giants, were riding with the Yankees the whole way to get the reigning MVP. Even so, MLB Network reporter, Jon Heyman, reported that Judge had signed with his hometown squad. This high only lasted 5 minutes for Giants fans as Heyman later corrected his tweet saying that "[The] Giants say they have not heard on Aaron Judge".
Along with Judge, other major free agents have signed in the frenzy that has been the MLB Free Agency. Reigning AL Cy Young winner, Justin Verlander, signed a 2 year $86M contract with the New York Mets. Superstar pitcher, Jacob DeGrom, signed a 5 year $185M with the Texas Rangers. This move stunned many mets fans as they believed their stud pitcher would be staying home. Xander Bogaerts signed a deal with the San Diego Padres, a team that was fighting for Aaron Judge. Bogaerts formed into a superstar while with the Boston Red Sox, earning himself $280M over the next 11 years.
Although many stars have signed during the MLB Winter Meetings, there is still a lot of talent left in the free agent market. Players such as Carlos Rodon, Carlos Correa, and more are all looking for homes for the upcoming MLB season.