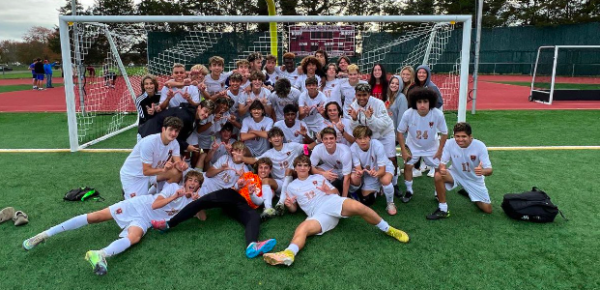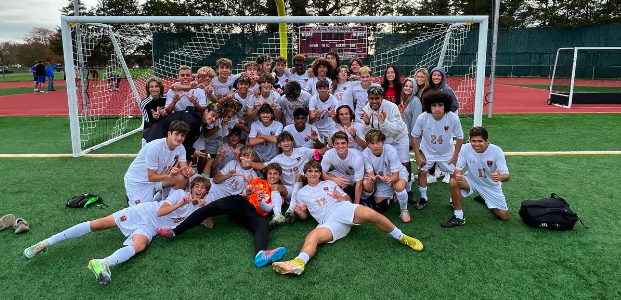 The Hills West Varsity Soccer team had a successful season, making it to the Suffolk County Championship. Despite not making it as far as they'd like, this season was seen as an overall success by many around the program.
With a regular season record of 10-3-2, the Colts secured the #3 seed in the Suffolk County A Bracket. The team this year hoped that their outcome last year would not repeat itself, as they lost in a first round home game against Rocky Point.
The roster this year is the same except the senior leadership from last year's captains, Alex Wolk and Matthew Nacht. This year, captains Zach Wernick, Daniel Doerrie, Matheos Anagnostopoulos, Alek Proniewski, and Johnny Musacchia aimed at leading their team to victory in the postseason.
Following a first round win against Bay Shore and a second round win against East Hampton, the Colts secured a matchup with Amityville in the Suffolk County Championship. This game was significant for the program because it was the farthest they've made since 2017.
This game was guaranteed to be a battle as Amityville was ranked #3 in New York. This game also had a unique twist to it as head coach Doug Gannon's brother was the assistant coach for Amityville. In the end, the Colts played a tough game but ultimately lost 3-1.
Lauren Klein, a manager for the team, said, "This was one of the most intense games I've ever seen." Additionally, Alexis Patsalos, also a manager, said, "This was one of the best and saddest games I've been to."
Despite this year's team losing many seniors, Coach Doug Gannon built a foundation for the program which makes many believe that the Hills West will continue to be a soccer powerhouse for the years to come.