Iranian Women Protest Against the Iran Hijab Laws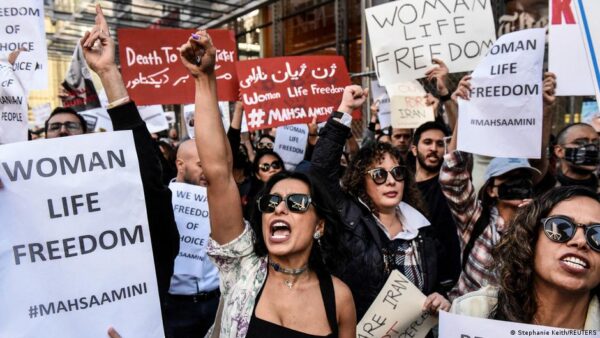 The death of Mahsa Amini sparked a revolution in Iran. The brutal torture and murder of Mahsa Amini have brought thousands of women over the brink igniting an uprising that could potentially fall the dictatorship of Iran. Countless Iranian women have been subjected to injustices by the morality police for not adhering to the mandatory hijab laws.
In 1979, the year of the Islamic revolution, the obligatory hijab law was introduced. The hijab was traditionally a religious way for Muslim women to feel more empowered, modest, and connected to Allah. Still, it was twisted into an object of oppression under Iran. By 1981, the Khomeini regime set the mandate into action. Women had marched for miles protesting fiercely against it, yet they got nowhere with the government. The patriarchal dictatorship refused to listen and deprived women of the freedom of choice for clothing as a way to impose a conservative social hierarchy. The penalty for not being in accordance with the law could range from a fine to imprisonment of 1-7 years. Now almost 50 years later, the people again hit the streets demanding reform.
Throughout the country of Iran, counter-protests are spreading against the government. In defiance, women are burning their headscarves and cutting the locks of their hair. The average age of protestors is 15 years old! This is a movement hoping to strike down the oppressive and discriminatory laws of the Iranian regime. For years, the frustration of Iranian women and girls has been brewing. Women's groups in Iran have been slowly fighting the country's belief in 'proper and respectful' clothing by expressing themselves in different ways, like makeup. Still, now it's become a completely launched revolution.
What can you do to help? The Iranian government has censored the media coverage of what is happening within their country and, in turn, suppressing the voices of the people there. The hashtag #WomanLifeFreedom was created to signify the gender equality the women of Iran are advocating for. Spreading awareness through social media, a repost, or even just a simple like on a post about it is a contribution!