Hills West Students Explore French and Spanish Cultures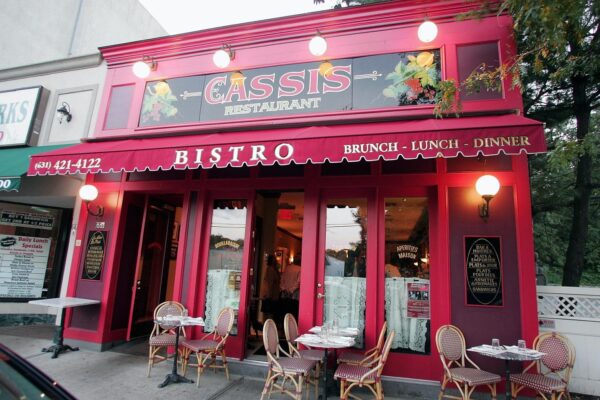 This last Friday, students enrolled in 11th and 12th-grade French classes as well as students in college Spanish from Hills West took a trip to Huntington Village to indulge themselves in the cultures that they have learned about for years. The students visited the Cinema Arts Center for a private viewing of films in either French or Spanish followed by visits to restaurants in their respective languages.
Students who are taking Spanish enjoyed a fun-filled day assimilating themselves with cultural arts and foods. As a class, they watched Sin Nombre and according to Kabir Singh, "the movie ended with more to be desired". He said that "he would not recommend it to students going on the field trip next year." After the movie students enjoyed lunch at Sangria 71. Kabir explained that the food "could have been a little more flavorful but it was overall pretty good." However, many students thought the food was delicious. Despite being let down by the movie, the trip was an overall beneficial experience because students were able to learn about the struggles of immigrants trying to move to America through the movie, and were also able to taste a part of Spanish cuisine."
Many students were excited about this trip as it was unlike many other field trips that they would normally go on in school. French student Maya Drame said that it was "exciting to be able to try new types of food and be there with [her] friends." She, like Kabir, was not a huge fan of the French documentary she watched titled La Cour de Babel. However, she was an advocate for the French food at Bistro Cassis. Her favorite dish was "either the mussels or the mousse for dessert." But who doesn't love a good mousse? The field trip was a great introduction to French culture for students who have chosen to continue their language studies. Another French student, Molly Bernal, said that "it was rewarding to be able to talk to the waiters and waitresses in French!"
The students loved the trip and many of them would love for it to continue in the future. After numerous years of learning their languages, it was a treat to be able to enjoy and appreciate the hard work they have put in.