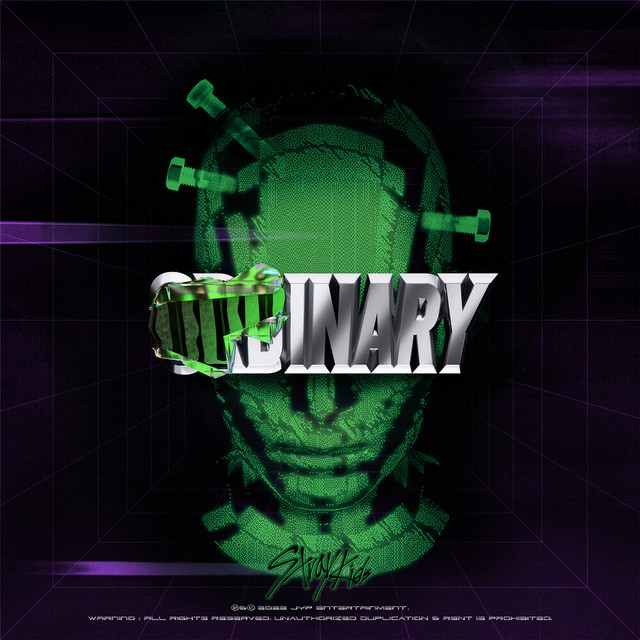 Stray Kids has returned with a new record, ODDINARY. The group was formed through a survival show named "Stray Kids" under JYP Entertainment. They debuted in March 2018 with a mini album titled "District 9 (I Am Not)". The 8 members are Bang Chan, Lee Know, Changbin, Hyunjin, Han, Felix, Seungmin, and I.N, with Bang Chan as the leader. Additionally, they won Kingdom: Legendary War in 2021.
The EP has 7 tracks. The title track, "MANIAC", is catchy and fun to dance to. Its choreography has moves referencing Frankenstein, which correlates with the album cover. The meaning of the song is that everyone is a monster inside, and that you don't have to act normal even if society says you do."VENOM" was more chaotic because of the loud instrumental, but the rap part was nice. "Charmer" talks about how they are the trendsetters, and how no one can look away. "FREEZE" is more rap-focused, and I like the pre-chorus. "Lonely St." discussed being alone and tired. It's a more upbeat song compared to the others, but felt shorter. The tone is more stubborn, with a message of not needing anyone's help. "Waiting For Us" is a song by Bang Chan, Lee Know, Seungmin, and I.N, the vocal line. It's a slow, soothing song. The lyrics, written by Lee Know, talk about how they'll always be there, no matter what. "MUDDY WATER" is sung by the rap line: Changbin, Hyunjin, Han, and Felix. It talks about overcoming obstacles, and tells the gossipers to leave.
I'd give it a 7/10 – if you like rap songs maybe check it out. It wasn't my jam but I do love their other music!