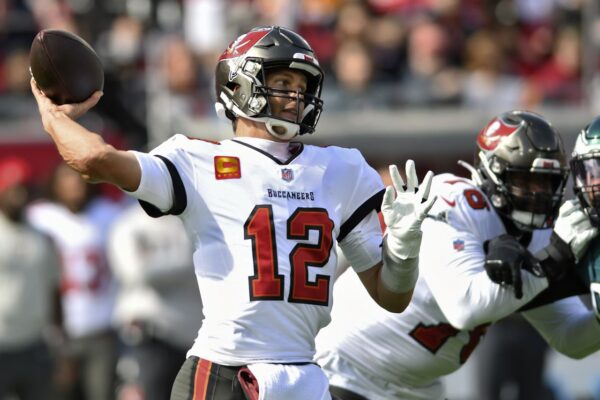 After an incredibly successful career, cementing himself as one of the greatest football players of all time, Tom Brady announced his retirement on February 1st, following the Buccaneers' nailbiter 30-27 loss to the Rams in the divisional round of the playoffs.
Brady stated that the reason for his retirement was because he wasn't able to fully commit to football the way he did in the past, "This is difficult for me to write, but here it goes: I am not going to make that competitive commitment anymore. I have loved my NFL career, and now it is time to focus my time and energy on other things that require my attention."
The announcement garnered support for fans, as well as callbacks to all of Brady's various accomplishments he achieved during his career. Fans from both Tampa and New England were satisfied with the news, as it was a fitting conclusion to Brady's career that had resulted in many wins for both teams. However, some fans had a gut feeling that this retirement wouldn't last for long.
That gut feeling shared by many NFL fans was correct, as just over two months later, Brady announced he would be returning to the Tampa Bay Buccaneers for his 23rd season, "These past two months, I've realized my place is still on the field and not in the stands. That time will come. But it's not now. I love my teammates, and I love my supportive family. They make it all possible. I'm coming back for my 23rd season in Tampa. Unfinished business LFG", Brady said on Twitter.

Tampa Bay fans were delighted to hear the news of Brady's return to football. Bucs fan Trent Harris said, "Wow, this is incredible. I mean, as a Bucs fan… it's great to see him come back. I'm excited for it."
Although many fans respect Brady's legacy, the news of his comeback may be a disappointment to fans of every other NFL team who are tired of Brady decimating their teams year after year.