The Colts Do Not Fear The Deer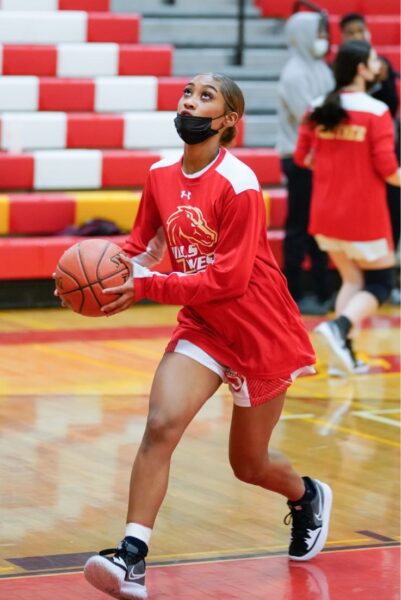 Hills West Girls Basketball is off to a spectacular postseason start after defeating Deer Park at home on Saturday.
The Colts were up by ten after the first half, but their lead began to shrink after Deer Park's Kylie Kuhn caught fire, scoring 29 of deer Parks 50 points. Unfortunately for Deer Park, this was not enough to hold off West.
West's two leading scorers were Jahniya McCreary and Laila Carr, who combined for 31 points as they took charge to push the Colts past Deer Park in this crucial playoff matchup. Guard Melina Moukas was also pivotal to the Colts' win, hitting a massive free throw, giving West a 3 point lead with a minute left.
Another notable player was Senior Reese Johnson, who had 7 points and whose veteran leadership helped the team down the stretch.
Credit must be given to Coach Dugan, whose lineup and adjustments were a vital piece in thwarting a potential comeback.
The job is not finished yet for the Colts, as they faceoff against the number one seeded Kings Park, who got the best of the Colts the last time they played. However, behind the team's effort and creativity, they look to make it a competitive game this time around.