The Disappointing New MacBook Air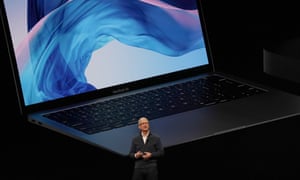 The new Macbook Air was announced last week in Brooklyn, NY. I am disappointed. Yes, we got a updated display, USB Type-C, and a refreshed design but it comes at a cost. $1200 is the starting price for the new laptop. We already know the cost of buying an "Apple" machine, so I was hoping and anticipating a budget friendly version, a laptop that would be more widely affordable to purchase from the public, but at its core the laptop stays true to its roots. It is portable, efficient and great quality overall. I think it will interest and pertain to a lot of people due to the simple operation, modern yet durable design and exceptional use for productivity and media consumption. This is all made possible due to the latest processor and HD display but it does not mean that they are exclusive to the Macbook Air.
In my opinion, there are better options from competitors. "Windows" powered laptops such as the Asus Zenbook 13 meet the same standards for $200 less, using similar materials and components. Unless you are already engaged in the apple ecosystem by using other Apple devices such as the iPhone, I wouldn't get this computer.