Hills West Powered To 2-0 By Dynamic Duo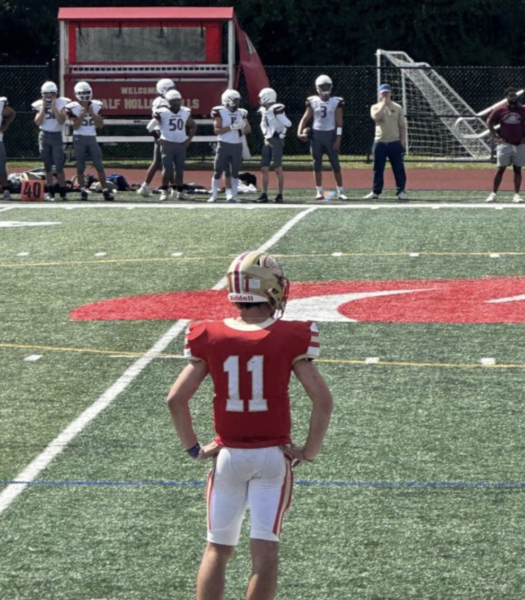 The Hills West Football team opened up their 2023 campaign with a "Week 0" matchup against East Hampton. After an overall successful season last year, which ended in a playoff lost to Westhampton, the Colts were looking to start the season off strong. On a very talented roster, Joe Filardi and Anthony Raio caught the eyes of fans and other players. Last season, the juniors were both honored with postseason awards as Raio was All Division and Filardi was awarded with All State Honors. The duo was firing on all cylinders right from the jump a they connected for more than 160 yards and 2 touchdowns. Filardi showed his versatility and his dual threat ability as he rushed for 52 yards and 2 touchdowns. The duo was not alone as the team was connecting on all levels. The supporting cast was strong as Michael Redd and Jesse Brooks both added touchdowns on offense while Matt Louie and Connor McLees both accounted for 10 tackles, 2 of them for loss.
The Colts then took on the East Islip Redmen, looking to improve to 2-0 on the young season. The highlight of this game was undoubtedly the work of QB Joseph Filardi. Filardi set 2 school records as he passed for 531 yards and 7 touchdowns as he led the Colts to a 48-33 victory. Anthony Raio also continued his dominance at the WR position as he accounted for 4 of those 7 touchdowns while logging 192 yards. Jesse Brooks and Michael Redd accounted for the other 3 touchdowns thrown by Filardi. The Colts look to stay undefeated as they travel to Amityville for their first away game on 9/13.