Suffolk Hall of Famer: Coach Migs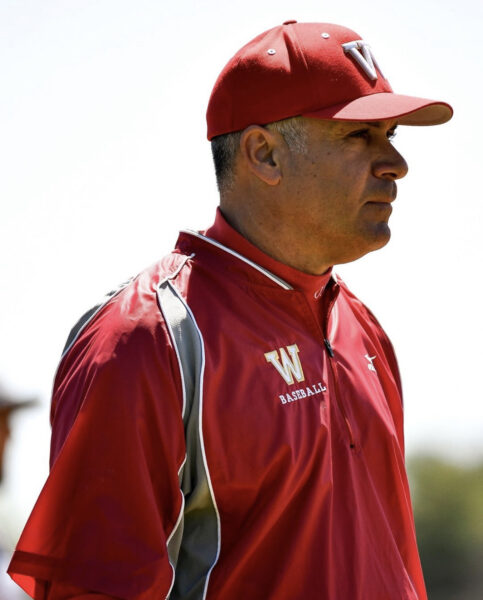 Congratulations to Hills West PE Teacher, Varsity Baseball Coach, and JV Football Coach Thomas Migliozzi ("Migs") on being inducted into the Suffolk County Sports Hall of Fame. This award is highly coveted, and it just shows the talent and dedication of Mr. Migliozzi.
Coach Migliozzi was lucky enough to pursue his love for baseball at the collegiate level. Following a recruiting process that differs from today's athletes, Migs advanced to St. John's University. Coach Migliozzi acknowledges the differences in the recruiting process, saying the college coach would have fewer resources to find players back when he attended high school. Coaches had to travel to high schools to seek quality players. "Today, these players are all over social media and email the coaches video of their ability," commented Migs.
Despite the more complicated process of playing collegiate baseball, Migs committed to St. John's University, which at the time "had a reputation of being the best baseball school in the Northeast." Coach Migs acknowledged how he can use his experience to help his players by saying, "going through the process, though a little different than today, gave me the experience to help Hills West players in any capacity they need."
Coach Migliozzi got drafted into the Texas Rangers organization after his stint at St. John's. Migs spent some time in the Minor Leagues, but after a release from the Rangers organization, he found his way back home. He eventually became the Junior Varsity Baseball Coach at Hills West and the Assistant Varsity Football Coach at Hills East. Just one year after coaching JV Baseball, Coach Migliozzi was named the Varsity Baseball Coach, a role he has not given up since that day. Just three years later, Migs became a full-time physical education teacher, a position most students see him do daily.
While in these roles, Coach Migliozzi has built a great foundation and reputation for his expertise. Coach Migs led the Colts to a New York State Championship in 2003 and has more than 400 wins. Not only does this longevity show that Coach Migliozzi is a fantastic coach, but he also enjoys spending time on the field and mentoring these young up-and-coming athletes. When asked about his favorite part of coaching at the high school level, Coach Migliozzi answered, "Game Day." Realizing that practices help improve the player's skill and resilience, Migs acknowledged that "Game Day is the ultimate reward." He said, "the chess match of knowledge, testing resilience, and the accountability of winning or losing is my motivation [when coaching High School sports]."
As the spring season approaches, Coach Migliozzi will have an incredibly talented team on his plate. Led by five collegiate commits, Justin LeGuernic, Ryan Muskopf, Zachary Vasconcellos, Luca Pipia, and Dillon Aery, the roster Coach Migs has available to him has unmatched potential. Despite all of this talent, Coach Migliozzi understands that nothing will come easy, and his players must work together to reach a common goal of making it deep into the postseason.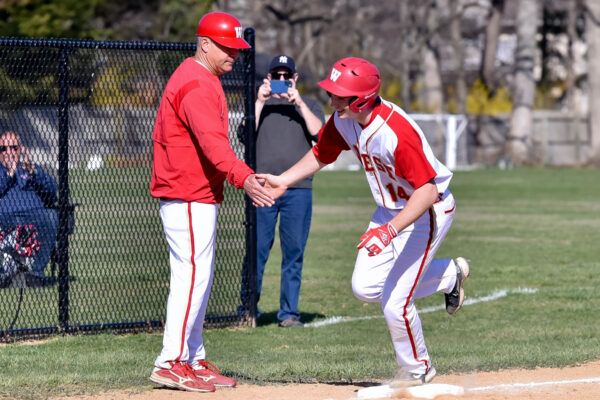 Coach Mig's expectation this year "is to watch a team unite and flourish. I expect a group of friends who grew up together to play as mature men with a shared goal this season." Coach Migliozzi, along with his long-time assistant coach Denis Durland, will hopefully have a long and successful season ahead of them come the arrival of the spring season.
Accepting the Suffolk County Sports Hall of Fame induction has torn Coach Migliozzi. Coach commented that despite being an honor to be nominated for and receive this award, " it feels uncomfortable accepting an individual award for always being a part of team sports. I could not achieve anything without my teammates from the teams I played for and coached." 
Coach Migliozzi will be inducted and will accept his plaque at a ceremony on June 18th. Despite receiving this plaque, Migs "wishes [he] could accept that plaque with all of the people that shared the hours and hours of fun, work, sweat, victory, defeat, and camaraderie." Coach
Migliozzi has already announced he plans to retire following the completion of next year's school year and baseball season. He only has two more years to make it back to the ultimate goal of winning a state championship.
Congratulations to Coach Migliozzi on his induction into the Suffolk County Sports Hall of Fame, and thank you for all you have done for Hills West and the community on and off the baseball field.