HSW Ranks #1 In Suffolk County!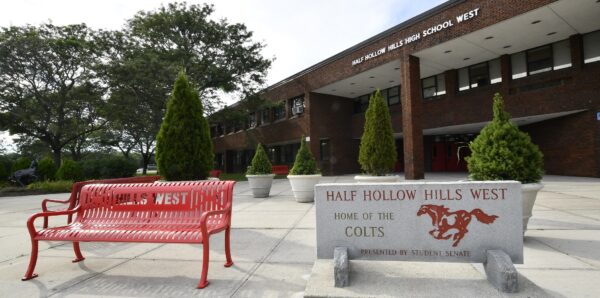 Starting from the year 2023, our school, High School West, has been rated #1 in Suffolk County. Ultimately, due to our exceptional academics, extracurriculars, and athletics, many believe that we deserve this prestigious position, however, others oppose this. So, the question arises: what brought us this ranking, and do we deserve it?
According to niche.com, the Half Hollow Hills Central School District is the #1 district in Suffolk County, with High School West ranking first in the entire county. With about 1,116 students enrolled, we rank in the top 1% in reading proficiency, math proficiency, and our overall standardized testing rank. Numerous students have shared how they feel we are deserving of this position due to our excellence in academics, with our teachers being the best of the best (in every subject). Additionally, senior Arissa Zheng shares: 'I think it's great we have a school with so many resources. As someone who transferred to this district, I think it's really cool how diverse HSW is too". She goes on to mention how the diversity of our school is a peak characteristic in our rating and contributes significantly to the #1 ranking shown on that niche.com list.
Both teachers and students alike feel as if this position of ours is extremely well-deserving, however, there are some who feel differently. Sophomore Tahsan Yousuf states: "I feel grateful knowing that I attend such a good school and I'm happy to have the opportunity to receive such a fine education here at HHH". Other sophomores, such as Jie Dong, go on to share that they too are also grateful, but they have some complaints; he feels as if the lunches provided by the school could be improved in terms of quality and price. Moreover, Rayan Afzal, a junior at HSW, feels that the only reason our school is #1 is because of the teachers and the kids. Although we have amazing athletics, academics, and extracurricular activities, he feels we lack in the realms of school spirit and student-based events.
On Long Island, our school represents the best of the best. While there are some flaws that may influence our ranking, our faculty, staff, and students share one common goal: striving for excellence.