Former Long Island High School Wrestlers Dominate at NCAA Conference Championships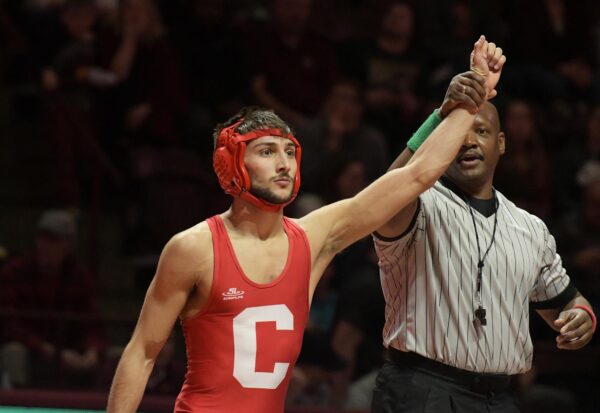 Long Island high school wrestling programs are known for producing some of the best wrestlers in the state, as well as the entire nation, consistently producing solid All-American wrestlers all throughout the college wrestling circuit, with the occasional finalist or champion.
Every year, fans expect wrestlers who came out of Long Island to excel during the NCAA postseason, and these expectations were undoubtedly met this weekend during the NCAA conference championships, tournaments held by each Division 1 wrestling conference to see who qualifies for the NCAA tournament on March 18th
Long Island alma mater wrestlers excelled during this weekend's conference tournaments, with three Strong Island wrestlers winning championships: Vitali Arujau and Jonathon Loew of Cornell and Arizona State's Jacori Teemer.
125 LBS: Vitali Arujau(Cornell) MD Patrick Glory(Princeton), 19-6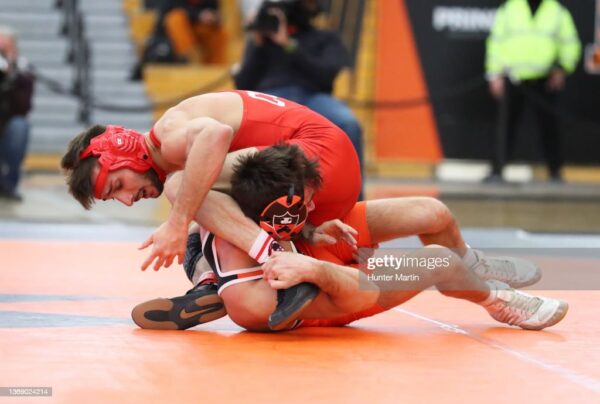 Vitali(aka Vito) Arujau was one of the best high school wrestlers to ever come out of Long Island. Vito amassed an impressive resume during his High School career as a member of the Syosset Braves wrestling team, with five Nassau County Championships, four New York State Championships, and an incredible record of 216-1, with his only loss being a quadruple-overtime loss to current Cornell teammate and NCAA champion Yianni Diakamaholis, while Vito was just an 8th grader.
After the Ivy League canceled all of its athletics last season, Vito, now a Sophomore in college, was eager to get back on the mat and dominate the college wrestling circuit after a successful offseason featuring an Olympic Trials finals appearance. And dominating was exactly what Vito did during this year's EIWA conference championship, with a tech fall, a pin, and a major decision coming into the finals, where he would face the #2 wrestler at 125 pounds in the country, Patrick Glory.
Although he wasn't still far behind Glory at #3, the match was still an impressive upset, especially considering Glory's nailbiter 11-9 victory over Arajau just a month ago.
Arujau's revenge was certainly served cold, as he dominated in the finals match, just missing the technical fall by two points. Vitali took Glory down three times in just the first period, which set the tone for the rest of the match. By the time the final buzzer had sounded, Arujau had won 19-6 and exhumed confidence as he barely celebrated after his victory, making it seem like he had expected to get this win.
Wrestling genes certainly run in Vito's family, as his father, Vougar, was a two-time world champion, winning in 1991 and 1995.
With the injury of returning NCAA champion Spencer Lee, Arujau's next test will be against currently ranked #1 in the country Nick Suriano of Michigan, who is one of the best pound-for-pound wrestlers in the whole country. A win against Suriano at the NCAA tournament would be an incredible upset for Long Island Wrestling fans.
184 LBS: Jonathon Loew(Cornell) dec. Travis Stefanik(Princeton) 12-5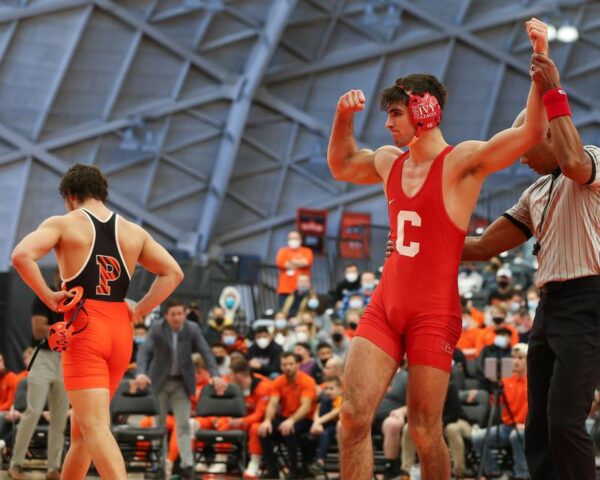 In another Cornell vs. Princeton finals match featuring a Long Islander from Cornell, the Long Islander from Cornell came out on top.
Loew is a Wantagh High School graduate who has his own impressive high school resume, with a 53-1 senior year, which was capped off with a state championship.
Now a Junior at Cornell, Loew was eager to improve on his respectable fifth-place finish at the EIWA tournament back in 2020. With years of dedication of hard work, Loew was able to manifest two years of hard offseason work to win his first EIWA Championship and improve from his 5th place finish back in 2020, where he narrowly defeated Travis Stefanik of Princeton by a score of 4-3.
After making his way through the rest of the bracket, Loew would once again be facing off against Stefanik in the finals, who Loew had just beaten by a score of 5-2 just over a month ago in the Cornell vs. Princeton dual meet
Loew had an excellent start to the match, scoring two takedowns in the first period, which helped set the tone for the rest of the match. Throughout the rest of the match, Stefanik was just unable to compete, as he got his only takedown with seven seconds left in the match, which was quickly reversed by Loew, getting two near fall swipes at the last second, giving Loew an impressive 12-5 lead to win the match.
Loew faces a tough campaign ahead of him if he wants to do well at the NCAA tournament, as he is ranked 13th in one of the most stacked weight classes in the country. But, if he can compete on the level he did at the EIWA tournament with some of the best wrestlers in the nation, such as Myles Amine, Aaron Brooks, or Trent Hidlay, he may be able to hold his own and place at this year's tournament.
157 LBS: Jacori Teemer(Arizona State) def. Hunter Willits(Oregon State)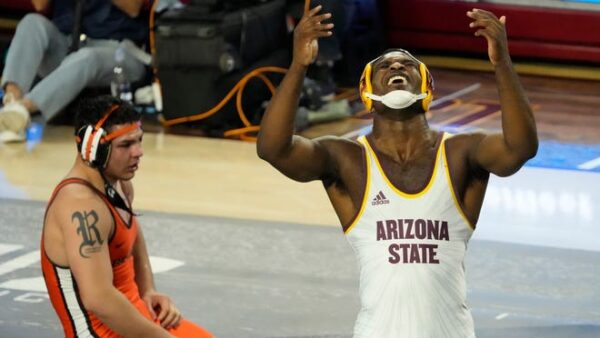 Time to go all the way across the country to recap Jacori Teemer's incredible rematch against Oregon State Rival Hunter Willits.
Jacori Teemer is in the running for not just the best wrestler to ever come out of Long Island but the entirety of New York State.
The Long Beach High School graduate and current redshirt sophomore has possibly one of the greatest high school resumes in the state's history. As a Long Beach Gladiator, Teemer won five State Titles, five Nassau County titles(His first being an 8-3 victory over John Loew), two national championships, and boasted an incredible record of 202-5 during his time as Gladiator.
Teemer continued his incredible wrestling in college, winning two Pac-12 Champions and placing 4th in the NCAA in 2021, losing 1-0 in a tight 3rd/4th match.
After getting a bye in the quarterfinals, Teemer steamrolled past Brock Rodger of CSU Bakersfield. In the finals, he would be getting a rematch against Hunter Willits of Oregon State.
Last season, Teemer defeated Willits in the PAC-12 finals by a score of 9-4. Willits was fired up going into the match, with the goal of getting revenge on Teemer for Last year's victory.
The match was extremely close going into the third period, with the score being a tight 1-1. Teemer was almost able to score late in the third, but Willits was able to hold on for dear life as time expired, sending the two wrestlers into overtime.
Temmer got in on a shot very quickly in overtime and secured the takedown, and along with it, his third Pac-12 title.
Immediately after his takedown, he got in Willits face and appeared to be doing some smack talking, but the refs quickly pulled the two away. Teemer then had a passionate celebration as he got his hand raised by the ref.
Teemer is looking to ride off the high of his impressive win into this year's NCAA tournament. Teemer is currently ranked #3 at 157 lbs and is considered one of the top contenders to win the title this year.