Kemba Walker's Benching Ignites Trade Talks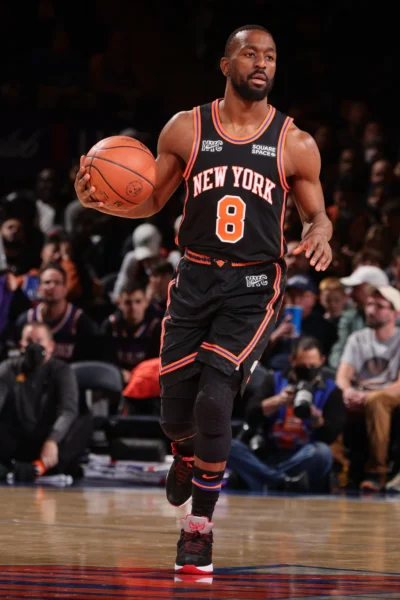 When the Knicks agreed to a 2-year, $18 million contract with the Bronx-born point guard Kemba Walker, fans were ecstatic for the former all-star's NYC homecoming.

However, Kemba's childhood dream quickly became his and the Knicks' worst nightmare.

New York hoped Walker, whose career has taken an unfortunate turn due to an arthritic knee, could salvage his NBA tenure with a return to his hometown team. Walker developed the reputation as a skillful scorer with the Charlotte Hornets and hoped to ignite the Knicks' offense, which exhibited much inconsistency throughout the prior season. But to the dismay of coach Tom Thibodeau and general manager Leon Rose, Walker's presence became a detriment to the team on both ends of the floor.

It's no secret that Walker's defensive play has always been the weakest facet of his game, but his woes on that end of the floor have only been amplified this season. The UConn product has posted a plus/minus of -6.8 with a dismal defensive rating of 116.3. The team's starting unit as a whole has played the most minutes out of any lineup in the league and is primarily responsible for the team's significant regression from last season to the first eighteen games of this one. Kemba's passive on-ball security offers a stark contrast to bench point guard Immanuel Quickly, who has showcased elite defensive ability with his longer reach and shiftier movement. Incidentally, Quickley and bench guard Alec Burks have cut into Walker's minutes as his play has regressed.

Offensively, Walker has had trouble keeping up with the bench guards as well. Walker has posted a 42.9% field goal percentage on almost ten shots a game. Though these numbers might not be cause for alarm to some, it underscores that Walker, whose primary asset is his scoring off the dribble, is having trouble finding his stride in limited attempts and makes. And if Walker were to step up his attempts per game, he would not have the efficiency nor the raw athleticism to excuse him from stealing opportunities from Julius Randle and RJ Barrett.

It seems the Knicks are already contemplating Walker's dismissal, as they pulled him from the lineup for Tuesday's matchup versus the rival Brooklyn Nets. Coach Tom Thibodeau, who preaches defense above all, has begun to sour on Walker and look for answers as the Knicks get off to a shaky start. The move to pull the New York native just eighteen games into his homecoming has angered some fans and perplexed others. However, Walker's incongruous fit with the Knicks lineup has magnified that it is time for New York to move on.

Following Walker's benching, the NBA rumor mill has begun to turn as the Knicks begin their quest to recapture the glory of their last season.

Rumors have been swirling about a possible trade for Rockets guard John Wall, but the Knicks will likely look into finding a 3&D shooting guard, as Alec Burks has shown flashes of elite playmaking and scoring at the one.
Still, Knicks fans will be eagerly awaiting the announcement on Walker's future as the team pushes for another playoff appearance in an increasingly challenging Eastern Conference.