Boys Basketball Looks to Repeat Last Year's Success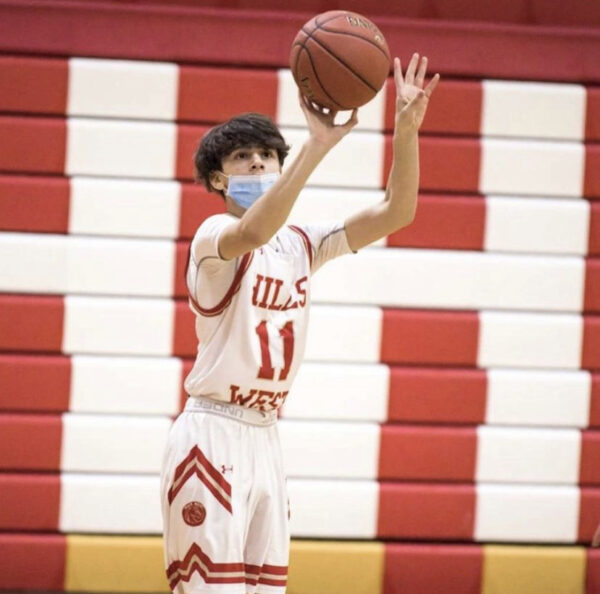 Winter season is almost here, and the Basketball team is looking to repeat last season's incredible county championship run. The team is confident in their chances of repeating success, with Senior Matt Nacht saying that his expectations are "to make playoffs and to be a contender in our league."
The Colts will face significant challenges this season, one of them being the departure of many seniors from the Class of 2021.
The class of 2021 was a unique and talented squad of ballers who had formed a very close relationship since their time playing together in middle school. The core featured Zach Seltzer, Brent Bland, who now plays for St. Peters, and Colby Jordan, who now plays for SUNY Brockport. Since middle school, this big three had played together and formed in incredible chemistry that culminated in an incredible Country Championship run against long-time rivals, Kings Park. This crew was something special, and the Colts will miss their on-court presence.
However, there is some good news for the Colts this season. Fans are now permitted to attend home games, a critical part of Hills West's Basketball culture.
Due to the COVID-19 pandemic, fans were prohibited from attending last season's games, creating a new and unfamiliar atmosphere that contrasted with the usual fanfare accompanying the Colts' Basketball games. The supportive fans and cheering crowd have always been a big part of Hills West Basketball games. Year after year, the basketball games were always well-attended by supportive students who loved cheering on their peers as they played on the court.
One thing the players all seem to agree upon is the sheer importance of the tight-knit bond that is shared by the team and the chemistry that flows throughout the team, both of which will undoubtedly be a massive factor in the team's success this season. Senior Danny Herrera commented on the importance of the team's chemistry, "We've always been a chemistry-oriented team, and everyone gets along and supports each other. Our team will definitely have some great team chemistry."
The team has a tough schedule ahead of them, with division rivals King's Park and Happaugue fielding quality teams, so it will be a tough path to another championship. But if the Colts can take advantage of their incredible chemistry and excellent communication, the odds may be in their favor to repeat last year's success.
The team's season is coming up fast, and we will be broadcasting their December 4th game against the Walt Whitman Wildcats on the West TV Youtube channel at 11:45, so don't miss it!