Brooklyn Nets Pre-season Recap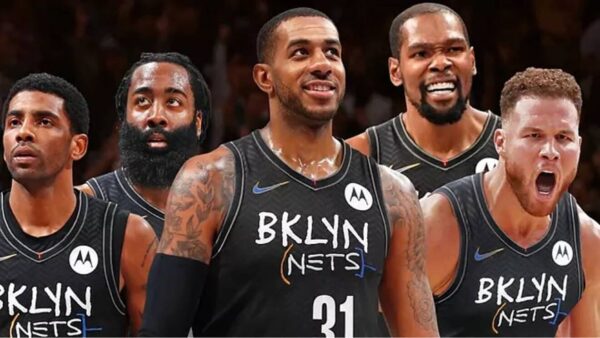 The 2021 preseason was big for the Brooklyn Nets.
The nets missed the NBA finals in overtime of Game 7 of the Eastern Conference finals last season to the Milwaukee Bucks, a big disappointment to the Nets and their Fans.
Motivated by the loss, Brooklyn made a lot of moves to add roster depth to his season to make sure they improve and increase their potential as a title contender.
We can't talk about big moves by the Nets without talking about the James Harden trade, probably the most significant trade to come from the previous season. Unfortunately, the Nets had to trade away solid players such as Jared Allen, Taurean Prince, and Caris Lavert in return.
Not only did the Nets trade great young talent, but they also traded many of their draft picks, but this wasn't a huge deal to the Nets since the trade put the team into a "win-now" mode. The sacrifice of some future talent was worth it for acquiring the big three of Durant, Irving, and Harden.
The Harden trade was not the only major change of the Net's lineup, but the return of LaMarcus Aldridge was also a major change.
In April 2021, Aldridge was diagnosed with Wolf-Parkinson-White syndrome, a debilitating cardiovascular issue that causes an irregular heartbeat, and was thus forced to retire. However, in September 2021, Aldridge was cleared to play again by the NBA and signed a one-year deal with the Nets.
Brooklyn also added Aldridge's former teammate Patty Mills, who played exceptionally well for Australia during this past year's Olympics.
Another new addition to the Net's roster, rookie Cam Thomas, looks like he has a promising future after winning the year summer league MVP, after averaging a ridiculous 37.5 points over the course of 4 games.
Now that the Nets have acquired a great squad, the real fun begins in their preseason. The first game of the preseason was against the Lakers, who are currently the biggest and best team in the Western Conference. The Nets blew out the Lakers 123 to 97.
The Nets' first regular-season game is against the Milwaukee Bucks; powered by the new players on the roster, they have an ample opportunity to get their revenge on Giannis Antetetokoumpo and the Bucks.
By Maaz Siddiqui