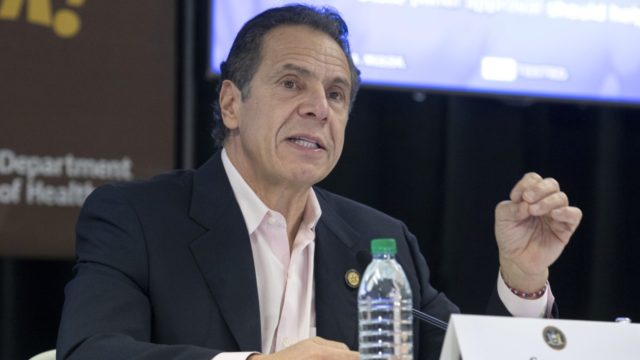 *Content warning for our readers: this article contains discussion of sexual harassment allegations*
Governor Andrew Cuomo of New York (D) was praised for his pandemic management last year. Seen as a political leader that followed science, his guidance was applauded by many. These validations were spotlighted by Cuomo's constant truthful conversation with his constituents that allowed for the relationship between politician and citizen to be clear.

However, the governor has had an unsightly fall from grace following the sexual harassment claims of 3 women.

Cuomo's reputation came into question last week when Lindsey Boylan, aide for the Cuomo administration from 2015 to 2018, published an essay describing the disturbing interactions with the governor. Some instances include when Cuomo suggested they "play strip poker" and when Boylan received an unsolicited kiss on the lips after a one-on-one meeting in 2018.

Although the governor's office continuously denied Boylan's claim, Cuomo failed to recognize his misconduct.

Charlotte Bennett believed that this statement was lackluster and did not show Cuomo apologizing for his actions. Bennett was a special assistant, executive assistant, and finally a policy advisor from January 2019 to November 2020. The former aide was asked by Cuomo multiple sexually charged questions including whether she was monogamous and if she had slept with older men. When the incident was reported to the governor's chief of staff, Bennet was quickly transferred to another part of the state government.

The most recent allegation came from Anna Ruch, an aid during President Obama's second term in the Department of Energy and in the White House photography office. At a wedding reception in 2019, Cuomo allegedly put his hand on her lower back, and when Ruch removed it, she was told as seeming "aggressive." Cuomo then put his hands on her cheeks and he asked to kiss her in a request heard by surrounding guests.

When asked on Wednesday, Cuomo dismissed his actions as his "usual and customary way of greeting." His following statement included apologizing if he made Ruch uncomfortable, but not for his actions in the first place.

The former lighthouse of science and political control has been burned in the wake of these three allegations. The Democratic leaders who once supported Cuomo have now called for his resignation. A Wednesday news conference broadcasted the governor's empty, ineffective, incomplete apology that was quickly paired with the refusal for resignation.