HSW Boys Winter Track Kicks Off Unusual Season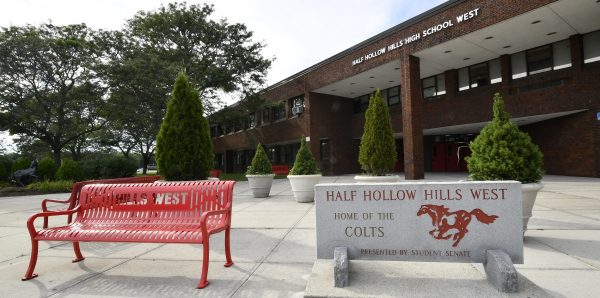 The boys on the Colts Winter Track team are excited to get their season underway. While COVID-19 has forced some necessary changes this winter, the boys continue to power through as always. Every winter, the boys make the drive to the Armory, an indoor track, in Manhattan to compete against various schools. However, COVID-19 regulations in the city force the boys from the friendly confines of the indoor track to the bitter cold of outdoor 400-meter tracks. "This season, we had a lot less time to prepare before our first meet, but the biggest change is our meets are outside on a track twice as long as we're used to for winter," said Gavin Schochet (11), a HSW distance runner. Despite the slight setbacks, the team is still showing some promise, with Schochet commenting, "The guidelines have made it difficult to get up to speed…but the team is looking strong this year and better all around." The boys started off the season with a thrashing of Comswogue, but their record would fall to 1-1 after a close but ultimately unsuccessful bid to defeat Hauppauge on their track. Despite the deflating loss, some of the Colts shined against the Eagles. Zach Seltzer (12) recorded some impressive numbers in the long and triple-jump, while Anthony Leotta (11) showed off his stamina by snagging 1st in the 1600 and 3200 meters thus far. West's premier sprinter, Derrick Casseus (11), proved he hasn't lost a step over the offseason with 1st place finishes in the 55 and 300 meters. While the Colts currently boasts a .500 record, there is still a long season on the horizon. "I think we have a good chance to win out and maybe get a league title," Schochet stated optimistically.
The boys face off against Eastport South Manor this Saturday.