College Football: Rivalry Week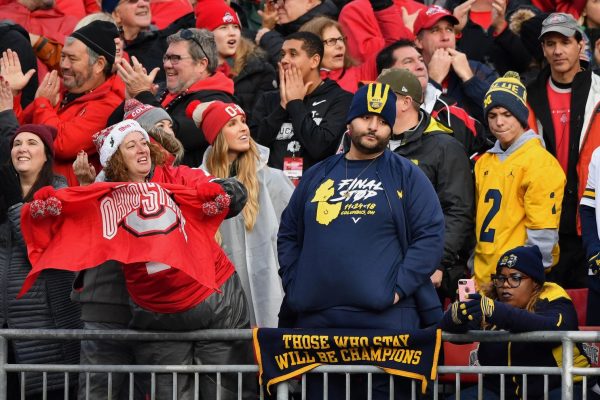 Rivalry Week was this past weekend across College Football and there were 3 noticeable games that caught my eye. To no surprise, the first game was #4 Michigan vs #10 Ohio State followed by Auburn vs #1 Alabama, and then #7 LSU at #22 Texas A&M.
Below are the descriptions of each game.
#4 Michigan @ #10 Ohio State
The Michigan vs. Ohio State game was definitely a memorable one. With both teams coming in at 10-1 and bidding for a playoff selection, the spectators were in for another chapter of the best rivalry in college sports. Throughout the whole game, Ohio State outplayed Michigan by winning the turnover battle, effectively moving the ball downfield and making plays on defense to stop the, normally dangerous, Michigan offense. Ohio State's stellar play allowed them to pull off the upset in their own stadium by the final score of 62-39. With that win, Ohio State is now on a 7-year winning streak against Michigan.
#1 Alabama vs. Auburn
After a slow start for the best team in the nation, Alabama turned on the jets and dominated the second half. They were able to move the football on Auburn's defense and Auburn was unable to answer quickly enough. With a victory against Auburn, 52-21, Alabama remains undefeated with a record of 12-0 going into the SEC championship against #5 Georgia.
#7 LSU @ #22 Texas A&M
The most thrilling and nail-biting game of the weekend was the LSU vs Texas A&M game which went into SEVEN overtimes and ended at 12:30 AM. The final score set a new College football record in points scored as Texas A&M won 74-72. Both defenses were unable to stop the explosive offenses in the overtime period and after 7 extra sessions, Texas A&M prevailed, raising their stock and putting them in contention for a better bowl game. 
WRITTEN BY: Noah Gardy and Sam Martin