Google's Latest Announcement: A Potential IPhone Killer?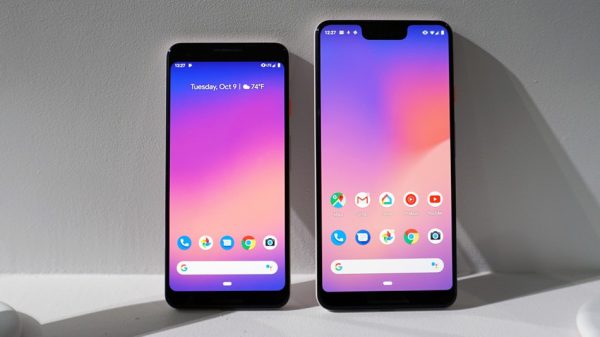 Google LLC held its annual fall hardware event for 2018. Taking place in NYC on October 9th, Google introduced to the public its latest line-up of devices. As leaked and predicted we finally see the new flagship smartphones (Pixel 3 and Pixel 3xl).
The Pixel 3(xl) is the successor to the Pixel 2(xl). Shared with the previous smartphone, the device features an OLED or an individually lit pixel display, an amazing camera, pure android experience, and all the latest flagship standards. The Pixel contains a remarkable single lensed camera with 12.2 megapixels. Using artificial intelligence, the camera can tell and adjust according to light exposure, field of view, depth of field, and enhanced optical stabilization to keep the picture and/or video sharp. Inside the phone we see a Snapdragon 845 processor in conjunction with 4 GB of RAM translating to a smooth user experience. Unlike its predecessor, we see Google adopting the infamous notch on the larger model influenced by the IPhone X but used for different subject matters. Because of this we see the incorporation of two 8 megapixel front facing cameras, one optical lens and one wide-angle lens. As well it also obtains dual speakers for a more crisp and pleasurable listening experience. Besides that Google adds extra features such as wireless charging, new colorways, machine learning, Google Assistant and camera modes/functions. Starting off at a price tag of $799 for the smaller Pixel 3 and $899 for the Pixel 3xl, this is Google's answer to the Iphone and Galaxy.