Roundup Scavenger Hunt Winner!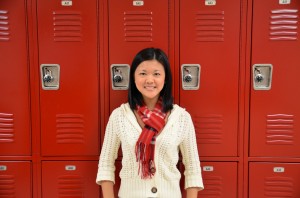 As we rounded out 2011, the hills west roundup decided to hold a scavenger hunt to introduce everyone to the website. We posted qr codes throughout the school that lead to the website and three clues. The first person to respond to our challenge was Senior, Victoria Yu. When she first heard about the idea she thought it was great and felt that trying out qr codes would be exciting.
While the competition had many challenging clues, Victoria stated that for her the most challenging question was the second question regarding which car company Jennifer Lopez advertises for. The answer is actually the Italian car company known as Fiat. She continued on to say that she really feels that the school website is a great addition to the print edition and believes it to be an amazing idea.