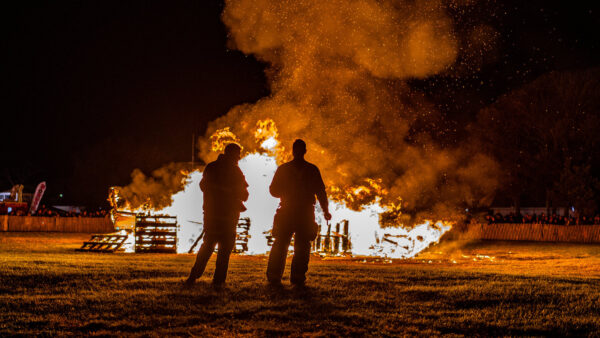 Are you dressing up like a skeleton this year and going trick-or-treating, or are you going to a party with fake blood on your face? Maybe you're sitting by a burning fire, with bats flying above your head, blending into the dark night sky. Simultaneously, you communicate with the dead alongside the Celtics 2,000 years ago.
One thousand years later, after the Celtics, the Christians also contributed to certain factors that are still present during Halloween today. They are why Halloween is on October 31st. Christians celebrated All Souls' Day on November 2; on this day, the living prayed for the souls of the dead. This made November 1 All Hallows Day, making October 31, as we know it, All Hallows Eve.
Since the 18th century in America, we started getting influenced by other religions and countries and adopted some of their holidays. Two thousand years ago, the Celtics in Europe started celebrating the end of their harvest by having festivals; they would call these festivals Samhain. During these festivals, they believed they could contact the dead, so they would light big bonfires to scare away the unintended spirits.
Nowadays, In West Sayville, Long Island, the Maritime Museum lights an annual boat on fire, this has been done for 32 years now. They do this as their own autumn bonfire tradition. People from the town of Sayville donate old boats, and the museum picks one and brings a match to it.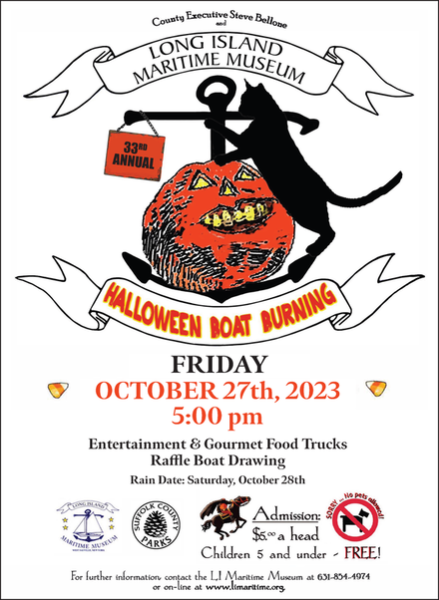 Currently, 1 in 4 kids from Long Island's favorite day of the year is Halloween. From the 20th century, adults and children started dressing up and went trick-or-treating. But where did this unique tradition come from? It originated in England and Ireland. Despite being Christians, they still believed that the end of October is when the dead would walk above the grave. Because of that, they set out food gifts for the ghosts to satisfy them. As time passed, people started wearing creepy costumes to go ask for these gifts. They called this "mumming," but we call it "trick-or-treating." Although, kids go from house to house to collect candy, not food gifts. Halloween on Long Island is more trick-or-treating for Snickers, not so much communicating with the dead.
However, people go to haunted houses to be scared by "the dead." Haunted houses first came to America in 1915 as a way to distract the kids who would vandalize, and since then, it has been an attractive scene. When Spirit Halloween first opened in 1983, it was where everyone got their costumes, and it has rapidly grown since.
On Long Island, we've celebrated Halloween for less than a century, but the traditions have not changed from when your grandparents first partook 70 years ago.