Congratulations to Frank Wilson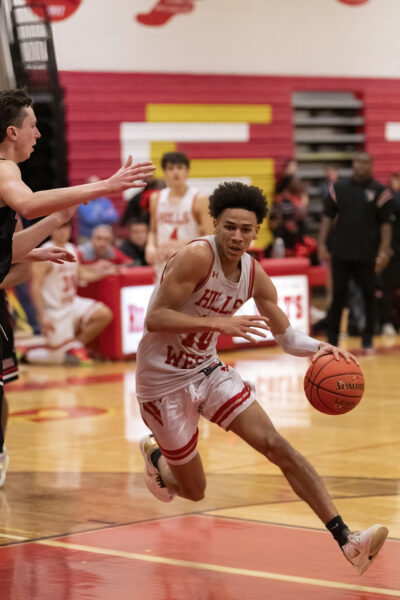 Congratulations to Senior Frank Wilson on being selected as one of Newsday's Top 100 boys basketball players on Long Island for the 2022-2023 season.
Wilson has been impactful for the Hills West Basketball program for the past few years now, as he has been a starter for the past three years. The 6'5 senior averaged 25 points, 12 rebounds, four assists, and three blocks per game in his Junior year last year.
This momentum from last year has led into this season as Wilson has not slowed down in the slightest. Frank continues to be the centerpiece of the Hills West basketball team as this year, Frank is averaging 23.1 points per game, putting him within the top 6 in that statistic for Suffolk County.
Along with the success of Frank Wilson, the Hills West Basketball Team has seen success throughout this season overall. They currently have a record of 6-5, alternating between wins and loses in their last 6 games. In their most recent game against Glenn the brilliance of Frank Wilson was evident. Wilson filled the stat line with 32 points, 16 rebounds, and 6 blocks. Along with Frank, Junior Javelle Epps contributed 22 points to the Colts' win.
Once again, congratulations to Frank Wilson on being selected as one of the top 100 players on Long Island this year.