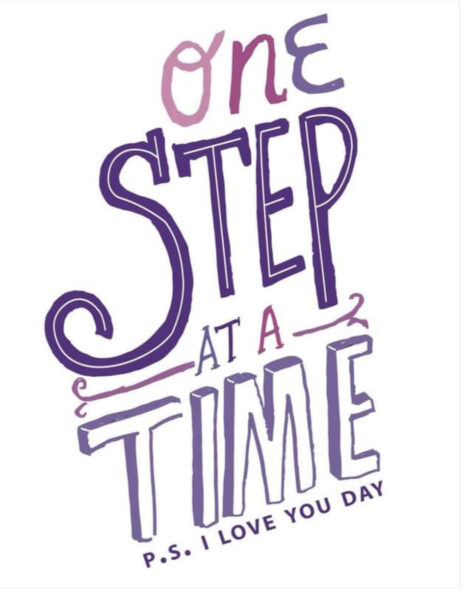 P.S. I Love You Day is a day dedicated to raising awareness for those struggling with suicide, depression, and bullying.  It is their mission to educate students about mental health, and in doing so aid those with suicidal thoughts, and show them the resources they have available to them. 
In April of 2010, Brooke DiPalma lost her father to suicide. His last words to her as he dropped off at school were "I love you." She started P.S. I Love You Day "to stand up against bullying, help end depression, and ultimately prevent suicide" according to their mission statement. 
Hills West is one school among hundreds that have continued P.S. I Love You Day's mission. They have been supporting this cause for the past 10 years and will continue to for many years to come. 
Christina Noriega, an EMT, and mother within the district, has played a critical part in continuing this mission at Hills West. It is thanks to her that the Ichtus club and the Student Executive Council can hand out pamphlets from the American Society of Suicide Prevention. She shared that it is their goal "to get everybody together, to reach out to one another and say it's okay to not be okay."
P.S. I Love You Day has always been celebrated on the second Friday of February, and this year it falls on February 11. Students are encouraged to wear purple this Friday and hold onto these pamphlets; put them in your wallet, keep them on the side, you never know when someone may need it. These pamphlets contain the numbers for suicide prevention hotlines and different resources to reach out to. 
Mrs. Martufi, the advisor of Ichtus club stated that "I think sometimes there are students that are struggling and hurting and feel very alone, and it's nice when they know people or resources that they can rely on and go to if they need to get help." 
P.S. I Love you encourages students to notice and make sure their friends and peers aren't struggling, or on the verge of a crisis. It's a task we, Hills West, have taken up in hopes that the student body supports their classmates and gives them a shoulder to lean on when they aren't feeling the best.