After suffering one of the most disappointing losses of his career, the now-five-time wrestling world champion made an impressive comeback, besting Iran's Mohammad Asghar Nokhodilarimi in the Gold-Medal match.
The past few months had been rough for Burroughs. Back in the U.S. Olympic Trials in April, Burroughs suffered a loss to fellow team USA wrestler Kyle Dake, marking his first loss against domestic competition since his loss to former Oklahoma Sooners wrestler Teyon Ware back in 2007.
The loss was tough for Jordan; he was dismantled 2-0 in a best of three series with Dake, meaning he didn't win a single match.
Burroughs looked flat and tired when he was wrestling, he didn't bring the same level of explosiveness and speed that he usually brought, and fans were disappointed by Burroughs' wrestling during the series with Dake.
The match prevented Burroughs from wrestling in the Olympics, which he had done in 2012 and 2016.
Burroughs' loss in the Olympic Trials also caused Burroughs to lose the usual bid to the world team that Olympians get, meaning Burroughs would have to fight his way through the entire world team trials bracket to earn his spot on the team back. The loss also caused many fans to speculate whether or not Burroughs would even continue his wrestling career.
However, Burroughs announced that he wasn't ready to quit, and he was prepared to compete again, but he made a major announcement. Burroughs decided to make a significant change when he entered the tournament; he was wrestling at the 79-kg weight class instead of the usual 74-kg weight class, where he had wrestled internationally for the past ten years.
As Burroughs got older, he had increasingly more trouble cutting weight to reach that 74-kg weight class, so he finally bit the bullet and moved up a weight class, giving him some extra wiggle room with his weight, as well as more energy and better recovery.
At the trials, Burroughs ran through his opponents, eventually culminating in a 2-0 win in a best of three series against former Hodge Trophy(College wrestling's equivalent of the Heisman trophy) winner Alex Dieringer.
The world team trials win was a big morale boost for Burroughs. He wrestled much better than his performance at the Olympic trials and looked much better, wrestling with the energy and explosiveness that fans were used to from Burroughs.
With the rejuvenation from his recent WTT victory, fans expected something big from Burroughs, and he certainly delivered.
After receiving a forfeit from Kazakhstan's Nurkozha Kaipanov, he ran through his opponents in the quarter and semi-finals, even beating his semi-finals opponent, Ryuki Yoshida of Japan, 10-1! However, Burroughs suffered a brutal eye injury during his semi-finals match, leaving a very impressive-looking battle scar.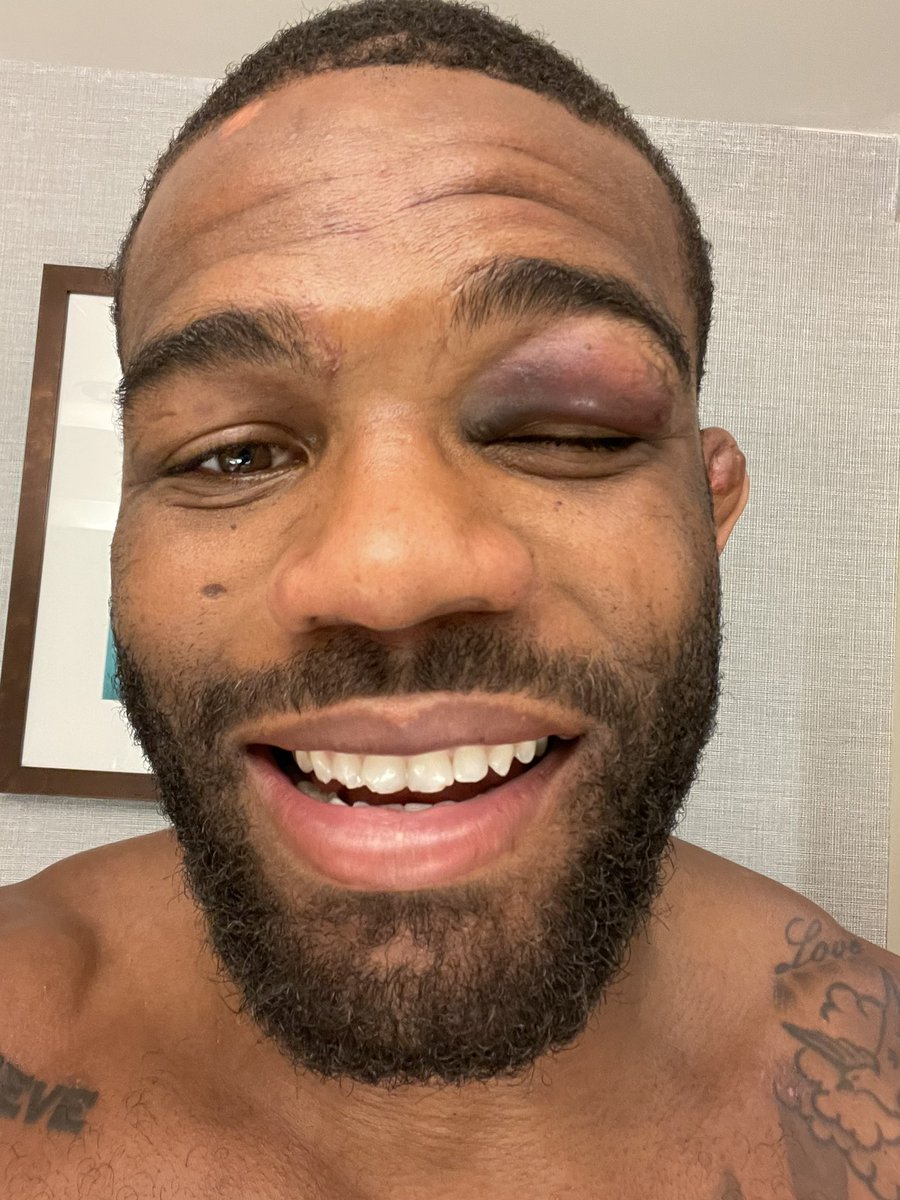 At this new weight class, looking as energetic as ever, Burroughs entered the 79-KG finals and faced Mohammad Asghar Nokhodilarimi of Iran.
Due to a shot-clock violation, Burroughs took an early 1-0 lead, and the score stayed stagnant until the halfway point.
After the halftime break, Burroughs showcased his incredible energy and explosiveness, scoring on a double-leg takedown right as he stepped back on the mat.
Burroughs continued to out-pace and outshine Nokhodilarimi, scoring another double leg later in the match.
Nokhodilarimi attempted to keep up with Burroughs momentum, scoring a single point late in the match. However, this wouldn't be enough, and Burroughs captured his 5th world championship and his 6th U.S. wrestling Gold Medal, tying former USA wrestler John Smith's record. Smith, who happened to be watching Burroughs, gave him a big champion's hug after his victory.
Burroughs' win shows how significant determination, hard work, and consistency are, as this world championship came ten years after his first victory on the international stage back in 2011, proving that wrestlers can stay strong and energetic as they age.
As magnificent as this victory was for Burroughs and his fans, it brings up some unfortunate questions. Will this be the end of Burroughs career? Will Burroughs be able to wrestle with this same energy and explosiveness again?
The only way to find out those answers is to wait and see, but for now, all fans can do is celebrate and bask in the glory of Burroughs' incredible championship victory.