NBA News Roundup- November 17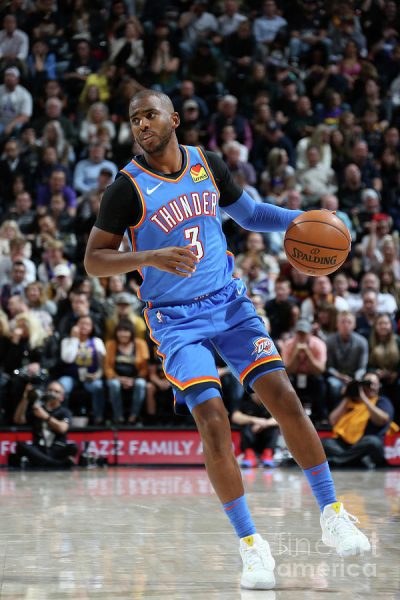 We have an exciting start to NBA season, and not a single game has been played! James Harden is rumored to be pushing for a trade that would give the Brooklyn Nets a big three. The trade would see former league "MVP", James Harden team up with Kyrie Irving and Kevin Durant. These rumors are coming from the Houston Chronicle who first broke the news that Harden is pushing to play in Brooklyn. This would be an amazing trade for Nets. Although they will have to give up a lot of assets, including Spencer Dinwiddie, Jarrett Allen and Caris LeVert, just for Harden. After the Nets just landed rising young star Bruce Brown in exchange for 2021 second rounder and Dzanan Musa, these two young studs could also be moved for the Houston Rockets star. It has also been reported that Toronto Raptors Power Forward, Serge Ibaka also reportedly has mutual interest in joining the Nets. Seems like Brooklyn is going all-in this season!

Russell Westbrook is also looking to get out of Houston. The star guard has noted his displeasure with the organization and has asked to be traded. The New York Knicks may be interested in getting a guy like Westbrook to take them to the playoffs for the first time in seven seasons, despite the fact that they would have to take on his big contract and trade some young talents for the veteran guard. However, the Knicks are apparently very cautious of a trade for Russ, as they noted they would only trade for him if the price isn't so steep.

Chris Paul was just traded to the Phoenix Suns to join forces with Devin Booker and Deandre Ayton. The Trade includes Kelly Oubre Jr, Ricky Rubio, Ty Jerome, Jalen Lecque and draft compensation all going to OKC. With this trade, the Thunder have now acquired more draft capital to build their future dynasty. Last summer they acquired five first round picks after an ambitious deal to send Paul George to the Clippers. While it seems odd to send CP3 away after a successful season, the Thunder realized they stood no chance against the best of the west and embraced the tank. On the other hand, the Suns get a locker room leader with a winning pedigree, who's playmaking ability will allow Devin Booker to score like never before, which is a scary thought for the rest of the league.

Dennis Schroder also may be traded to the Lakers even though he has stated having no interest in joining the Lakers. Danny Green has also been traded to OKC which would be a part of the Dennis Schroeder deal. The Lakers will likely send the 28th pick Oklahoma's way, after Schroder averaged 18 points and 4 assists per game, the first sixth man to ever do so. The Lakers expressed their desire for a point guard, and have floated Kyle Kuzma and Danny Green around in trade talks to receive one. Finally, the Lakers get a starting caliber guard, but he would be best suited coming off the bench behind a rejuvenated Rajon Rondo.

Keeping with the Lakers, Anthony Davis has declined his player option and will most likely want to sign a long term deal with the Lakers to continue his quest for more rings with King James. Anthony Davis had an outstanding regular season with the Lakers, posting 26 points and 9 rebounds per game in his first year away from New Orleans. The Lakers are still championship favorites despite all the recent news and rumors, but the league is unpredictable, so they need to watch their backs.

The NBA draft will soon be approaching and there have been league-changing moves made every day. There is a big year ahead for the NBA so stay tuned!
Written by Matthew Pastier