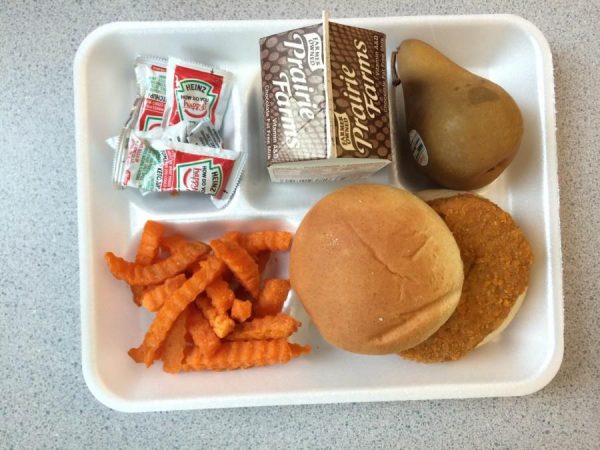 Due to COVID-19, Hills West was forced to completely reevaluate the school lunch system. Which, for a lot of students, was just an extra downside to coming back to school during Corona Virus.
To avoid more contact in a time of increased caution, lunches were required to be packaged. Unfortunately, since the school was required to abide by social distance and sanitary guidelines, the options were very, very limited.
Sandwiches seemed to become the hallmark of lunches during COVID-19, with only two cold sandwich options to carry us throughout the day.
Even worse, we weren't allowed the same luxuries as before: from chatting with our friends face to face at the lunch table to lining up at the snack line.
However, we can celebrate the fact that we now have hot lunches and the snack line back!
At the start of the school year you could get nothing more than two options of a cold sandwich as your meal. As of last week, hot lunches have slowly been introduced into the school menu again.
In fact, they even started going back to normal trays instead of just handing out boxes! I think the evolution of our lunch situation has progressed quite a bit in both good and bad ways. As claimed by the school, we have access to free lunch till the end of the year due to efforts made by the U.S Department of Agriculture (USDA) to ensure that all students have access to free, nutritional food at least until December or once funding runs out.
According to the lunch menu for this week, there have already been several new choices to pick from. I believe this to be the start of the shift back into our "normal" lives before Corona. When asked about the return of hot school lunches, one senior replied, "I'm happy that they brought hot food. Before they only had the deli option, and it felt very limited."
Similarly, Nicole Dobrzanski states, "I guess it's good that things are starting to go back to normal. Kids who may not have fresh packed lunches everyday are able to have a whole meal."
I encourage you to stay optimistic that the system is already being modified for the better. "Hot lunches being brought back" is just proof of it.