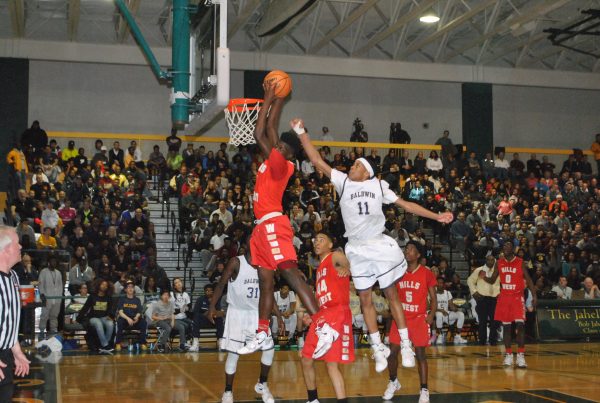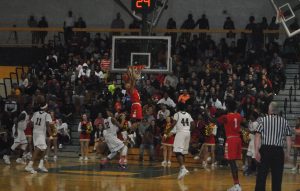 It's hard to believe that it's over. Truly, for most of us, it hasn't even set in yet. We're still waking up every morning, putting our high-tops and practice jerseys in our bags, not realizing that it has come to an end. An undeserved end. An end that we can soon, hopefully, look back upon and smile. An end that will not be forgotten for the rest of our lives. However, it's not the finale will remember the most, but rather the small moments. It's the days where we worked so hard that our bodies couldn't keep up. It's the times where we couldn't get anything right, yet never gave up. And it's the moments when we would look around the room, not saying a word, but all realizing the same thing: no matter what happens on the court, in the locker room, in college, or even in the rest of our lives, nothing and nobody can break what we have. Nobody can criticize us. And nobody can take away what we've accomplished. Because we were the men in the arena, our faces were covered with dust and sweat and blood, from the battles that we fought for each other.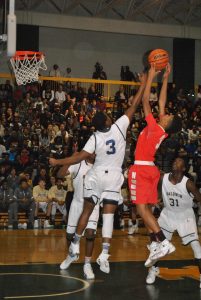 This season was not one that can be summarized by a win-loss record. It can only be defined by what is still sitting on that crowded and poorly lit LIU Post basketball court: all the 3 hour practices, all the wind-sprints, all the exhausting drills. We may not have won the last game of the season, but we won. We won for the school, we won for our coaches, and we won for each other.  We put it all out on the line for our brothers. It didn't matter if you didn't score, if you didn't play, or even if you didn't wear a jersey. We all left everything we had on every court that we played on. Whether we were setting records, diving for every ball, or even just making plays, we won. We are the best team in Suffolk County; a feat accomplished by this school 4 times – and we did it without a Tobias Harris or Tavon Sledge. We did it together, as a family.
We went into the season knowing we had to work to get where we wanted to go. We went undefeated in the league stampeding past Deer Park and Bellport, left our mark on non-league opponents and made it through the playoffs. However we didn't get to where we are by just pummeling team after team. We took two loses along the way, to two good teams. Yet, we knew we should have won both of those games, and we learned from our mistakes.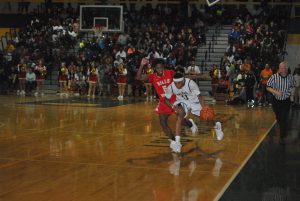 We got better and grew stronger. We then finished our regular season on a huge win streak and were prepared to fight for what was rightfully ours. We got past the first two rounds of the playoffs and went into the greatest basketball games we have played as a team. The score didn't reflect how emotional, and gratifying that win was for us. You can call it revenge or you can call it unfinished business, but what we did that night was magical; a work of art created with swift passes and beautiful shots; a performance of perfect effort. We're Suffolk County Champs. Our name will be in Hills West for ever and nobody can take that away from us. And if by now you haven't heard about our last game, all you need to know is that we played our hearts out and we came up a little short. We surged passed adversity and fought through hardships, and at the end of the day we lost our last game, not leaving a dry eye in the locker room. But we wiped our eyes, hugged our brothers and headed home. We finished our season as winners, and in the words of Coach Mitaritonna, "We did it together."