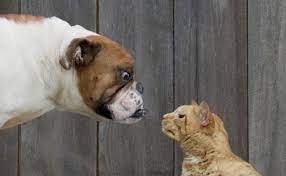 There are two kinds of people in this world: dog people and cat people. This issue is consistently debated in today's media and modern age. What makes a dog person or a cat person? Having a dog or a cat has to do with your personality and relates to who you are as a person.
While dog people tend to be more extroverted, conscientious, energetic, and accessible, I'm definitely more of a cat person. Us feline lovers tend to be more introverted, open to new ideas, and more stable. I prefer animals who are somewhat independent, and cats are definitely more independent than dogs. Although dogs may be more affectionate, I still enjoy playing and cuddling with my cat. In fact, my cat may be one of the most fun animals I know! Only having one litter box to clean isn't too bad either…
Regardless of which animal you prefer, and in the spirit of treating loved ones for Valentine's Day, there are multiple ways you can pamper you furry friends.
If you also want to support your school, this holiday season, you can purchase homemade dog treats from Teen Animal protectors. Teen Animal Protectors is a club that runs to keep dogs and cats off of the streets, allowing them to receive food and shelter with the funds they make. This is an important thing to do, as you not only allow your dog or cat to feel loved by providing them with delicious treats, but you are personally giving the gift of love and affection to other less fortunate animals. Teen Animal Protectors will be selling these treats starting on February 10th and ending on February 14th. Two homemade treats will be contained in a bag and sold during your lunch period for a dollar each.