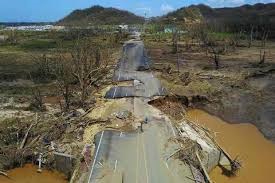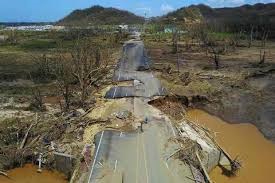 Hurricane Maria hit Puerto Rico on September 20, 2017. This hurricane was a cataclysmic Category 4 with wind speeds of 155 miles per hour. People's homes, businesses, lands, communities, and families were left in complete devastation and disarray. Millions of Puerto Ricans are still in distress without power, fuel, food, or safe drinking water. The U.S territory is in the midst of a humanitarian crisis.
Carmen Berrero, a resident of Puerto Rico expresses the devastation inflicted by Hurricane Maria: "Every time I get here to my house, I cry, because it's not easy to start again, start, clean, pick up, pull and see that there is nothing. I do not have anything, but I will start again with the help of God. I really will."
Approximately 3.5 million U.S. citizens reside in Puerto Rico. When Irma hit on September 7th, 2017, she left approximately one million citizens without power. By the time Maria hit on the 20th, 60,000 people were still without electricity. Hurricane Maria was smaller than Irma; however, Irma's damage to Puerto Rico paled in comparison to that of Maria. Maria was a direct hit to the island.
"The perception that this is just, for lack of a better term, a regular hurricane impact…this is a major catastrophic event here. Puerto Rico, within the span of two weeks, received two Category 4-5 hurricanes. That has never happened anywhere. The devastation has been enormous," said Governor Ricardo A.
Rosselló of Puerto Rico.
Hospitals are struggling to provide medical care. One of many post-Maria issues on the island is the lack of fuel and electricity. Two people on life support died Monday because their hospitals ran out of fuel. Some hospitals are functioning on only emergency generators and can only provide emergency care. Surgeries have been postponed as a result of the lack of resources.
Carmen Yulín Cruz, the current mayor of San Juan stressed the importance of action during this devastating time: "And I don't know how else to scream and shout and say it. This is the time for action." If you want to take action and help our fellow Americans, click the link below and donate.
DONATE HERE