While Storm Jonas was raging outside, Hills West students stormed social media to document the event and how they are spending the snowy weekend.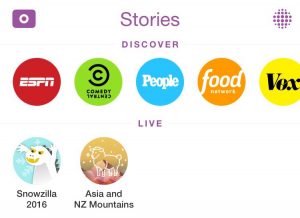 On Snapchat, one can view the Live Story "Snowzilla 2016," a collection of snaps from users in various locations. However, many students posted their own stories.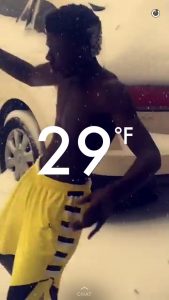 One of the most interesting stories came from Hills West senior Leeyan Redwood, who shared a video of her neighbor, junior and star basketball player Cameron Jordan, running through the snow in an unconventional ensemble.
"We were bored and tried to have some fun and make memories in the snow," she said.